See how n-gage.io can help you enhance the visitor experience, gain valuable insights and drive attraction revenues.

We've invested time listening to the global attractions industry, to understand what's needed to meet the changing expectations of today's visitors.
Smartphone technology has revolutionised how we engage with the things we enjoy so we've developed the n-gage.io attraction management software and highly customisable mobile app to revolutionise the digital attraction experience.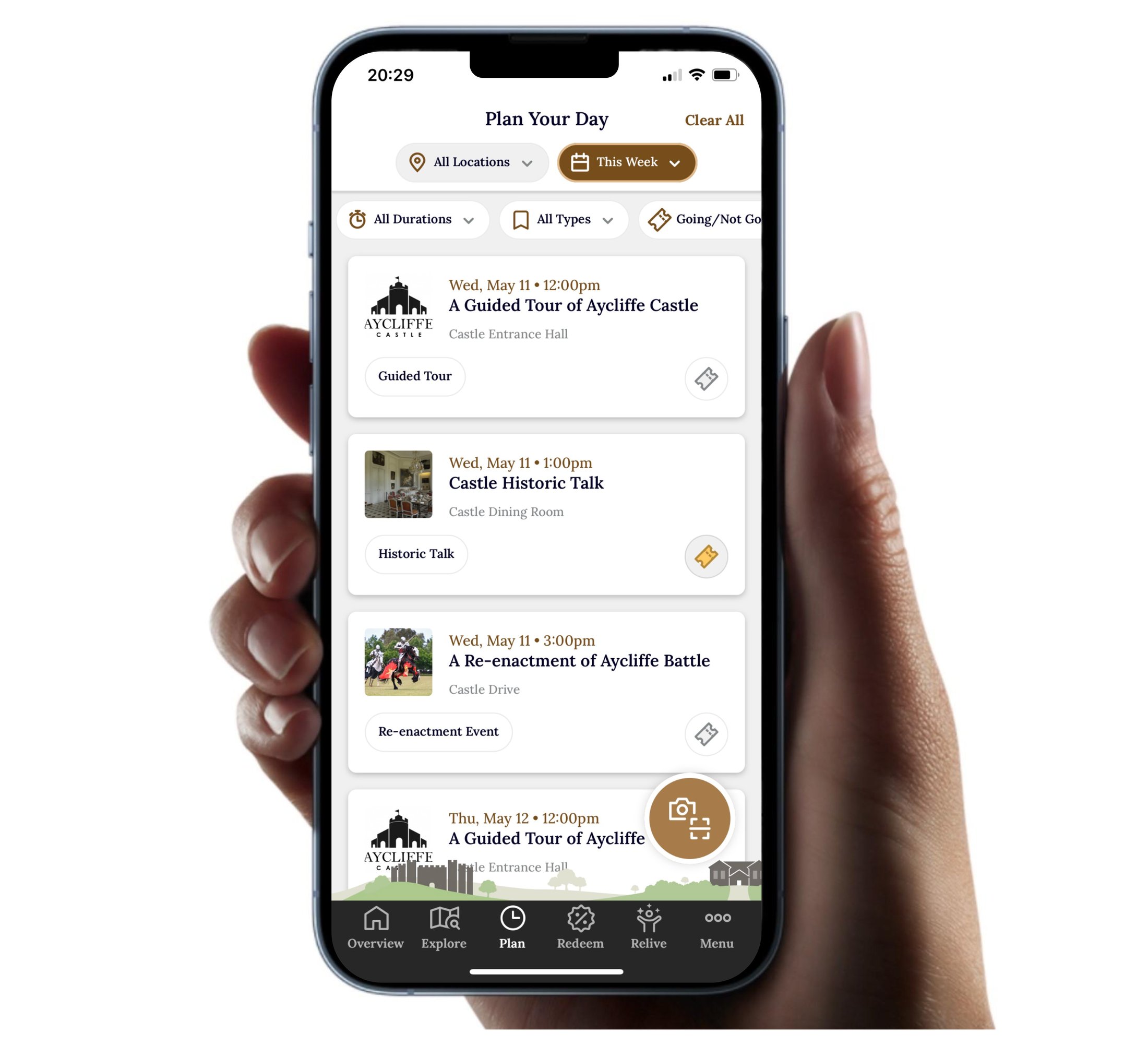 Smartphone Technology
A feature rich mobile app designed to enhance the attraction experience both before, during and after a visit. Our software leverages all the native power of a visitors smartphone to deliver a seamless attraction experience.
From location services and push notifications, to Bluetooth and in-built GPS, we take advantage of all the latest smartphone technology. Delivering an out-of-the-box yet highly customisable visitor experience solution for the global attractions industry.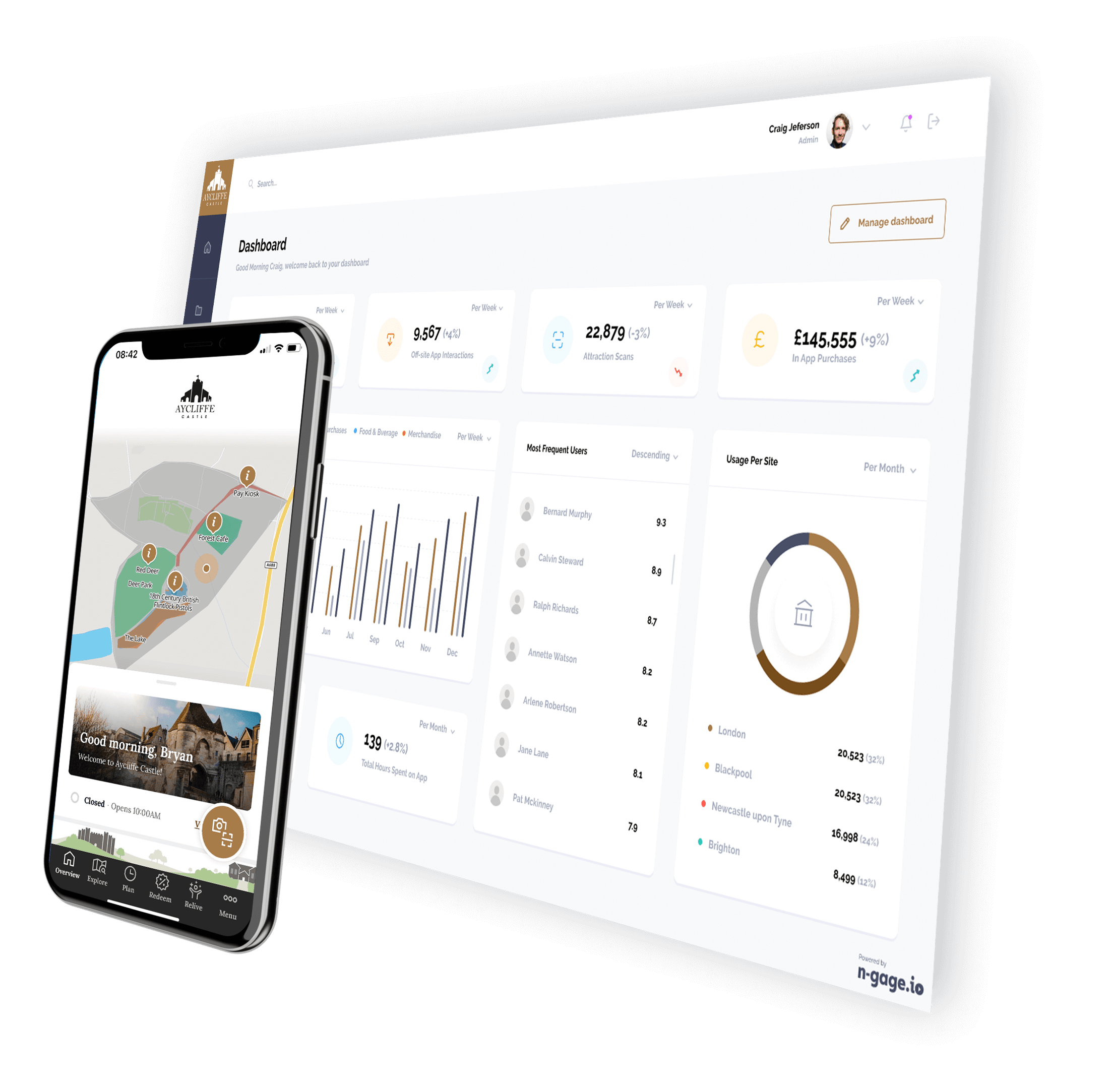 Highly Customisable Branding
Our out-of-the-box mobile app templates can be fully customised in the operator platform to suit your brand. From fonts, colours and logos, to custom map overlays, you have the power to brand the app the way you want it.

The dynamic operator platform also controls many of the apps core menu functions, including their description, allowing you to amend these live at any time, without the need for time consuming app store updates. Make a change, hit save, and it's done. You can even change the naming convention of any of the dynamic fields and features in the app to suit your attraction. Exhibits, rides, artefacts, musicians, speakers or retailers you have the power to label your content to suit.

Need even more customisation? No problem. We have a range of
additional customisation services to take your mobile app even further.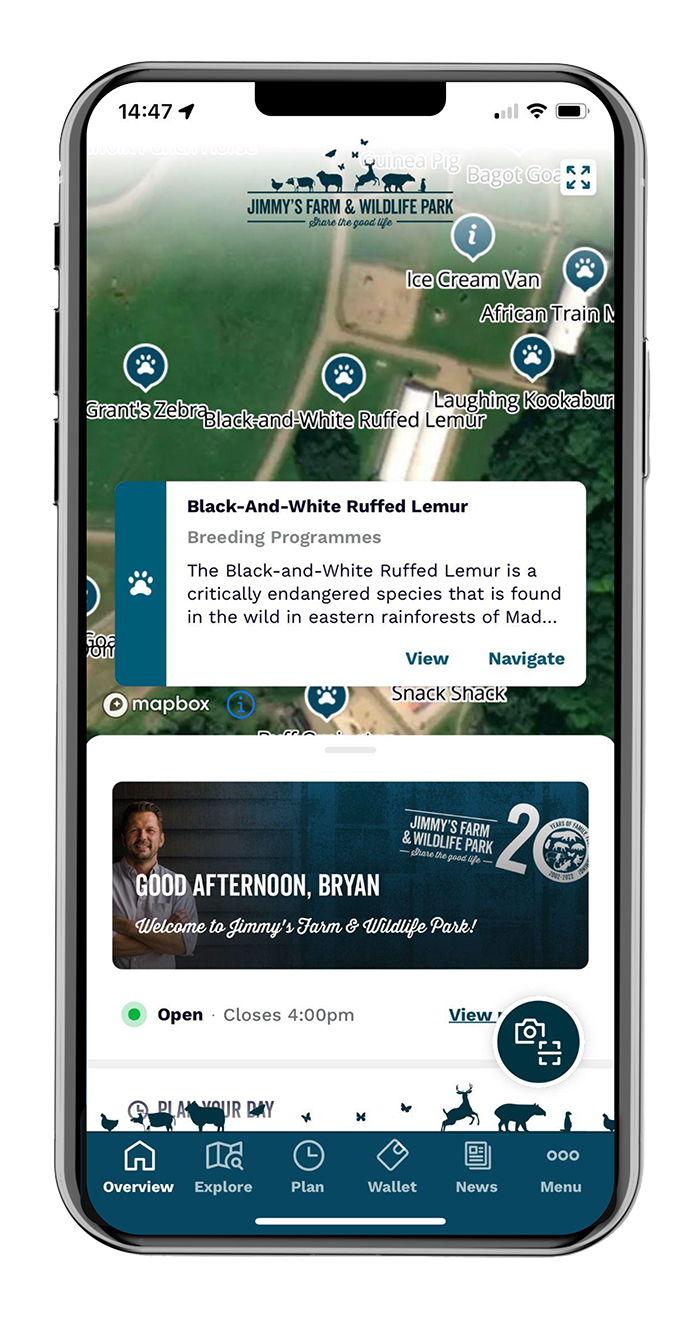 Drive Revenue
Use the platforms insights and segmentation features to promote highly targeted offers to your visitors based on their on-site activity. Upsell your experiences, cross-sell F&B offers or target ticket upgrades. Send offers in-app with push notifications or by email using the platforms custom email templates. Seek feedback on your attraction activity following talks and events.

Use our Bluetooth beacon technology to tigger in-app activity based on location, date or time insights to deliver a more personalised attraction experience.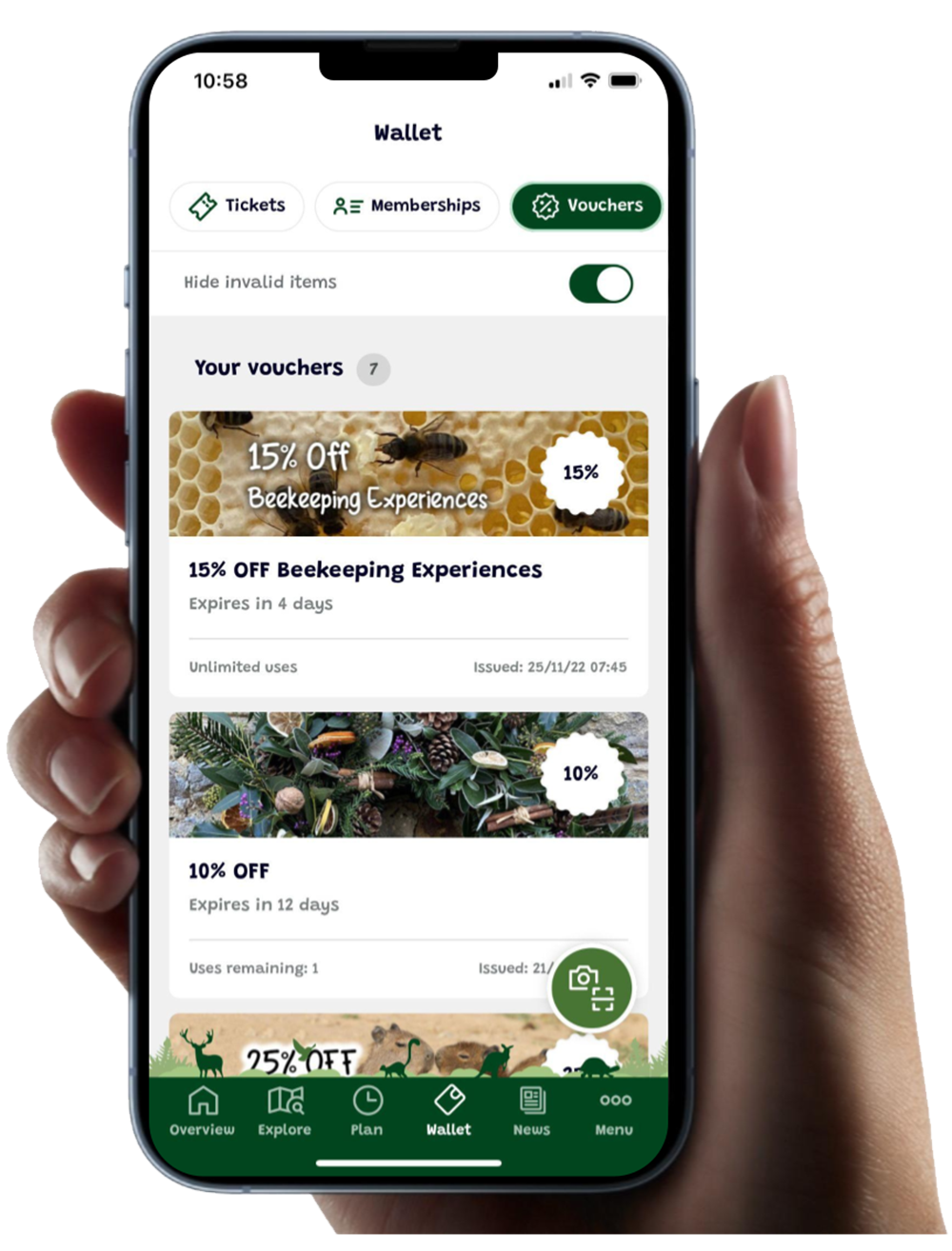 The n-gage.io attraction management operator platform helps to manage the entire visitor journey, whilst increasing your knowledge of their behaviour, to unlock insights & drive revenue.

The platform not only handles the daily management of the highly customisable mobile visitor app but provides operations, marketing and visitor management teams with the tools and insights they need to maximise performance.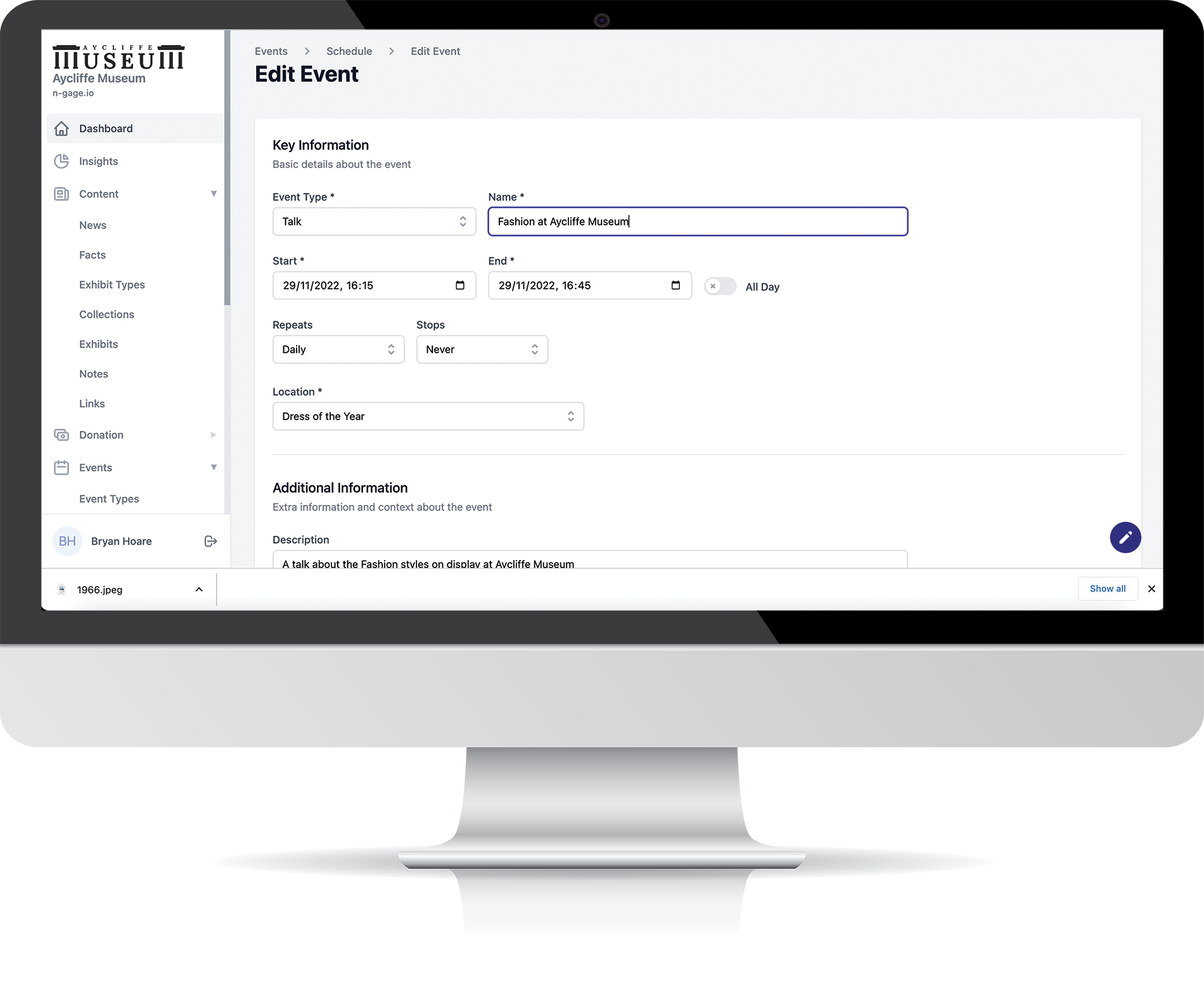 Powerful Content Management
The n-gage.io operator platform includes a powerful, intuitive and highly customisable content management system incorporating the latest digital media technology to help configure your mobile experience with ease.

Build and configure your visitor app with no technical expertise required. Seamlessly create engaging, interactive mobile optimised experiences in real-time. Customise with fonts, colours and media to suit your brand.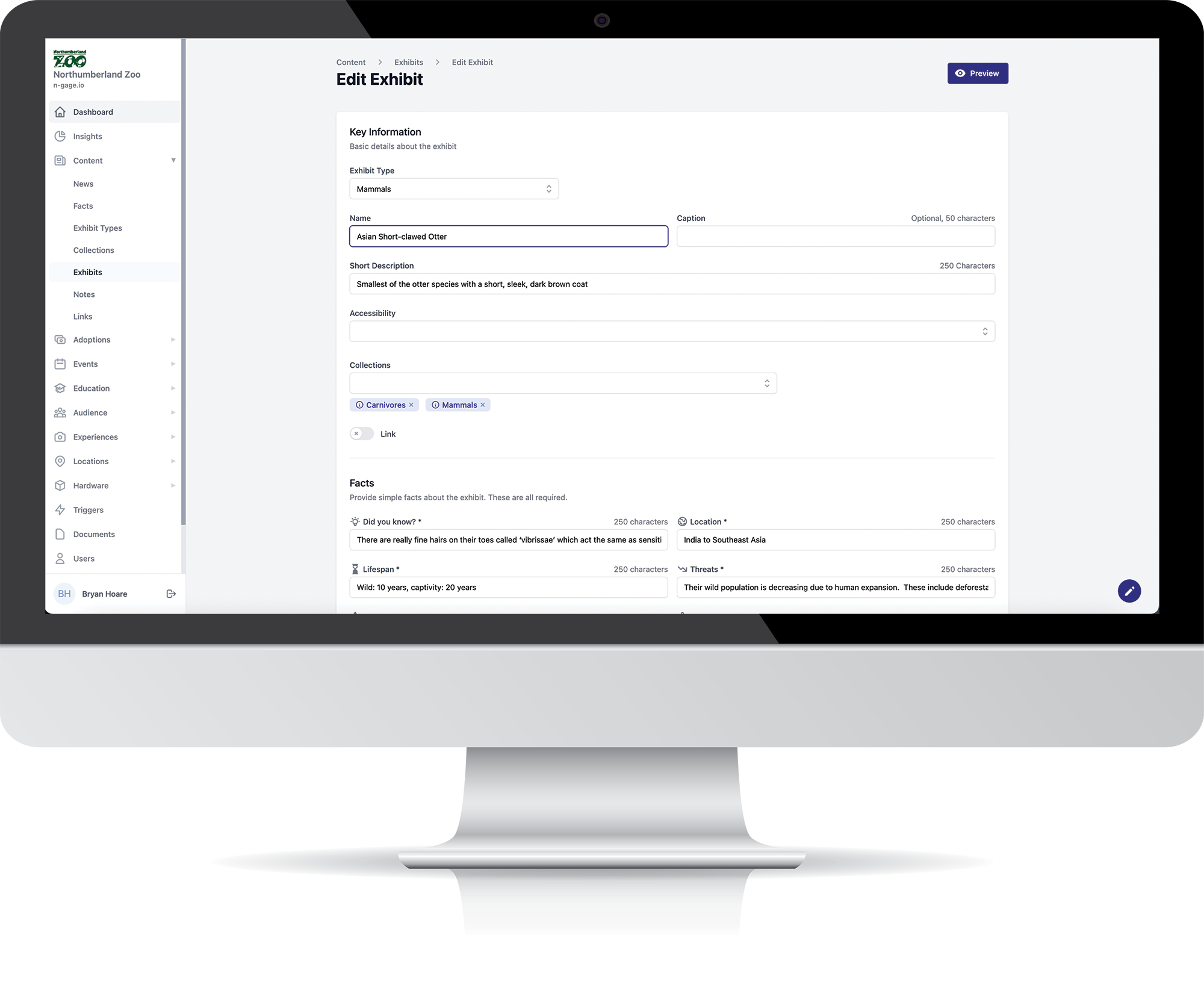 Valuable Data Insights
With real-time integrated analytics, understand more about your visitors on-site behaviour to help plan operations and drive a more personalised experience.

Capture valuable visitor behaviour data via the mobile visitor app in the form of heat maps, dwell time statistics and content engagement. Use our powerful segmentation tools to build personalised offers and notifications based on live user data.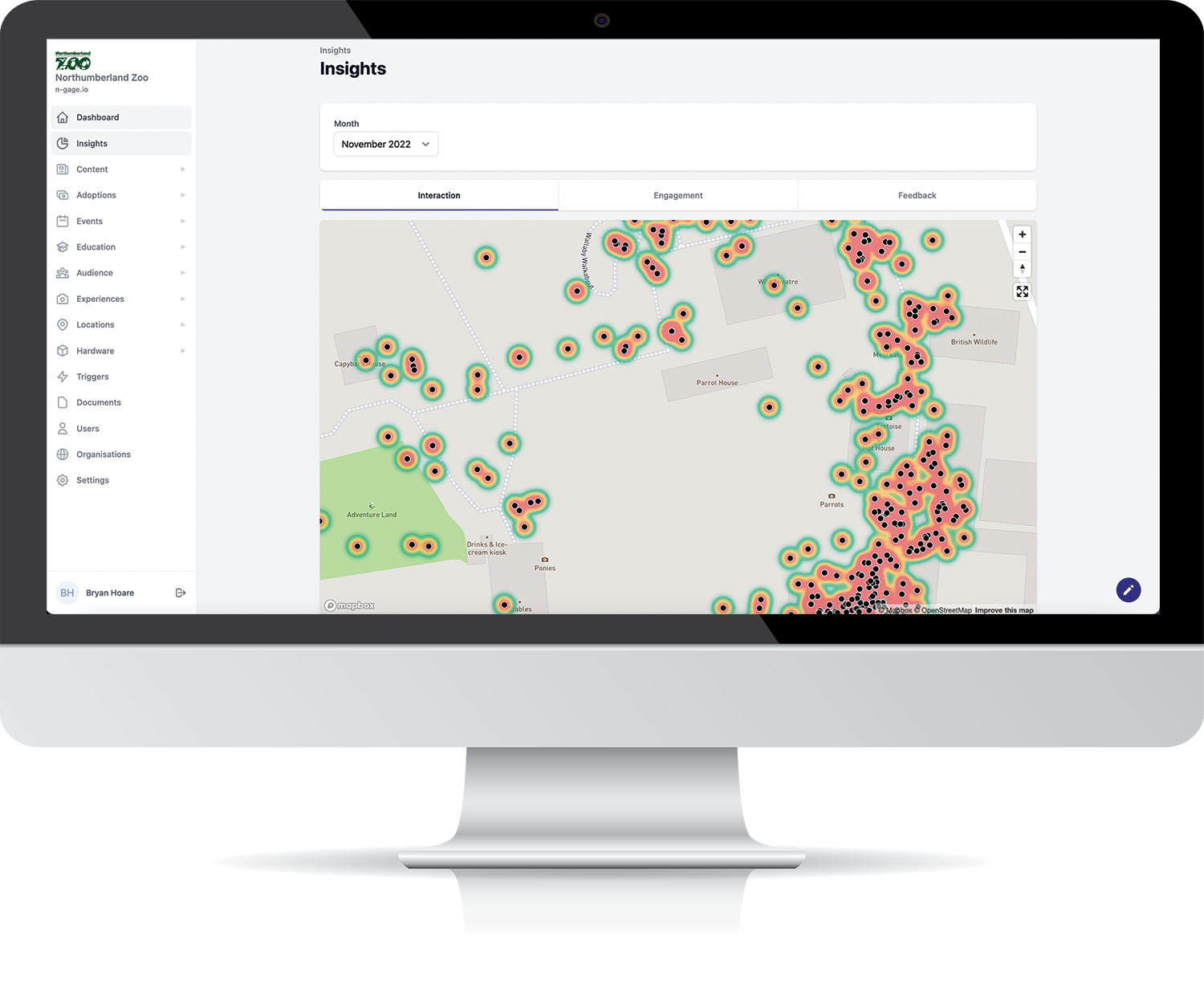 Personalised Offers
Benefit from a host of features to enable your marketing team to target visitors on an individual basis with personalised offers, discounts and notifications. Grow your annual membership or sponsorship strategy.

Increase food and beverage income through targeted promotions. Reduce costs and become more sustainable with digital tickets, mapping, and less signage. Use powerful insights data to help locate new concessions, exhibits or plan new attraction features.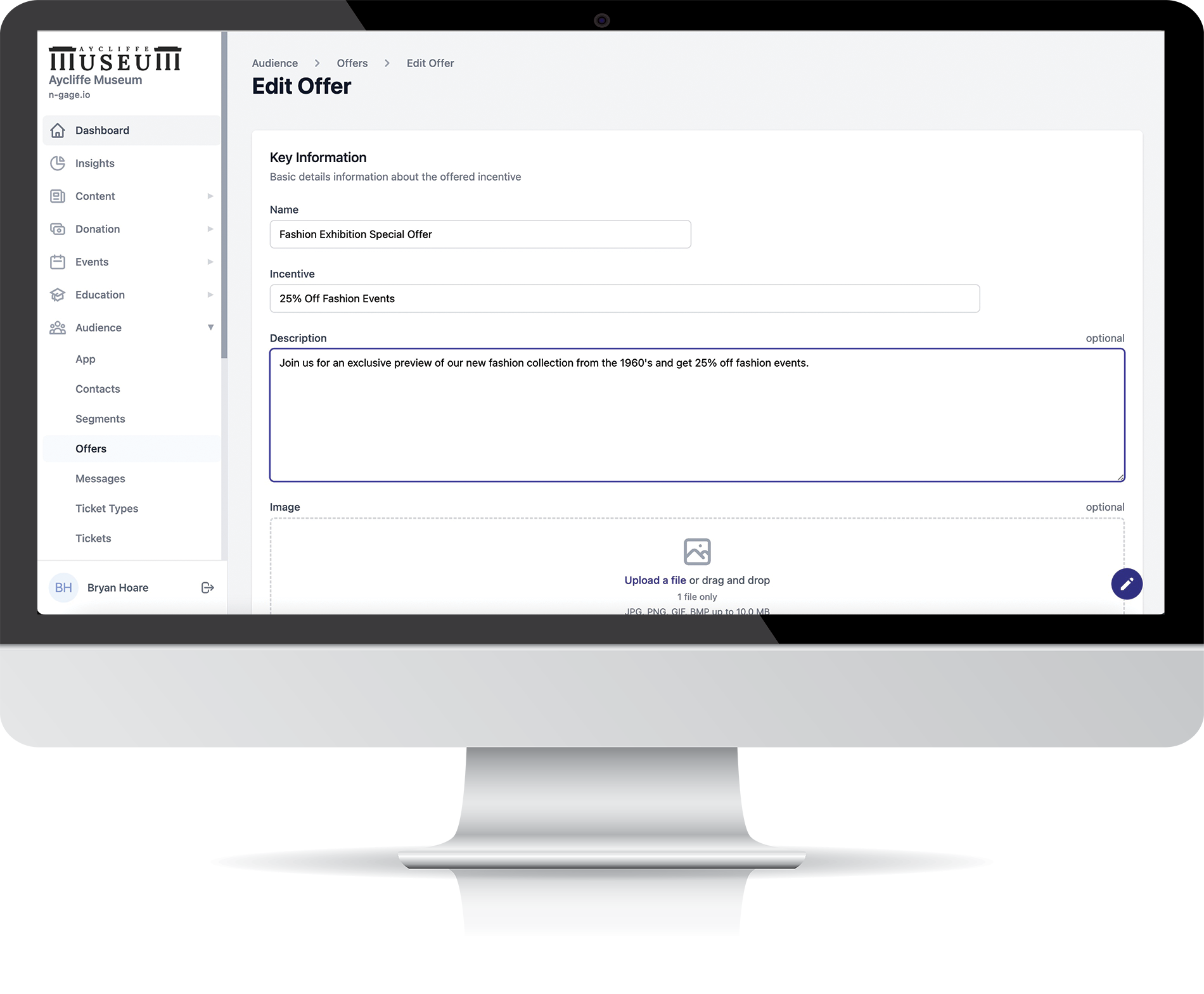 Business Critical Software
Integrate existing software with our powerful API to enhance the attraction management platform.

The platform provides full integration capability with other third party attraction industry software. Integrate with your existing systems such as digital ticketing or order and pay. Delivering business critical software built from the ground up for the global attraction industry.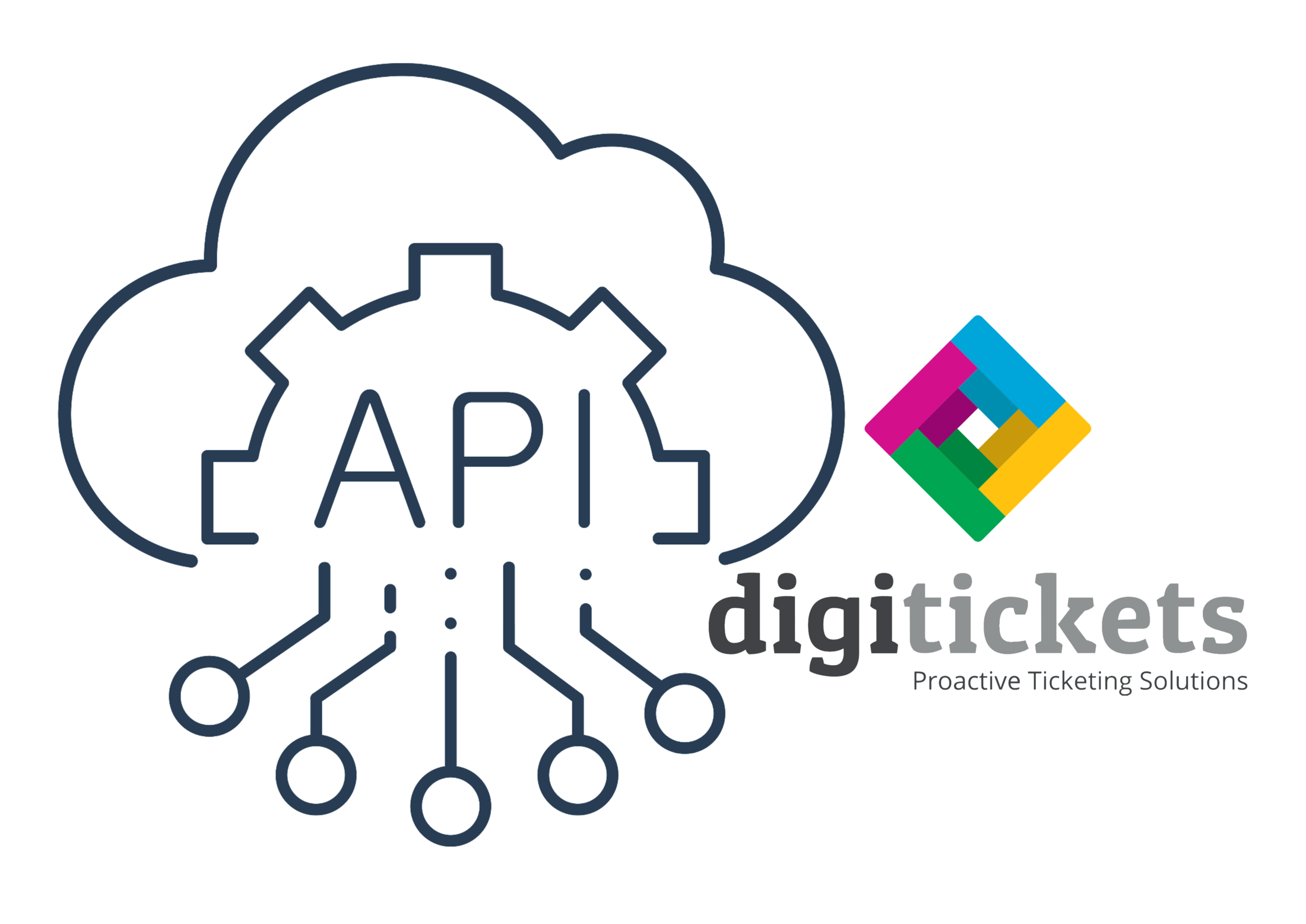 What's next
Request a free no-obligation demo of the n-gage.io operator platform and mobile app to find out how we can help enhance the attraction experience, gain valuable insights and drive revenues.
Request a Demo