Powerful attraction

mobile app
Transform your visitors' attraction experience with a highly customisable branded mobile visitor app that seamlessly connects every aspect of their visit, both before during and after.

Smartphones have altered visitors' expectations when it comes to engaging with your attraction. With the n-gage.io platform and mobile app, visitors' own technology is the perfect solution to the challenge of more interactive and personalised visitor experiences.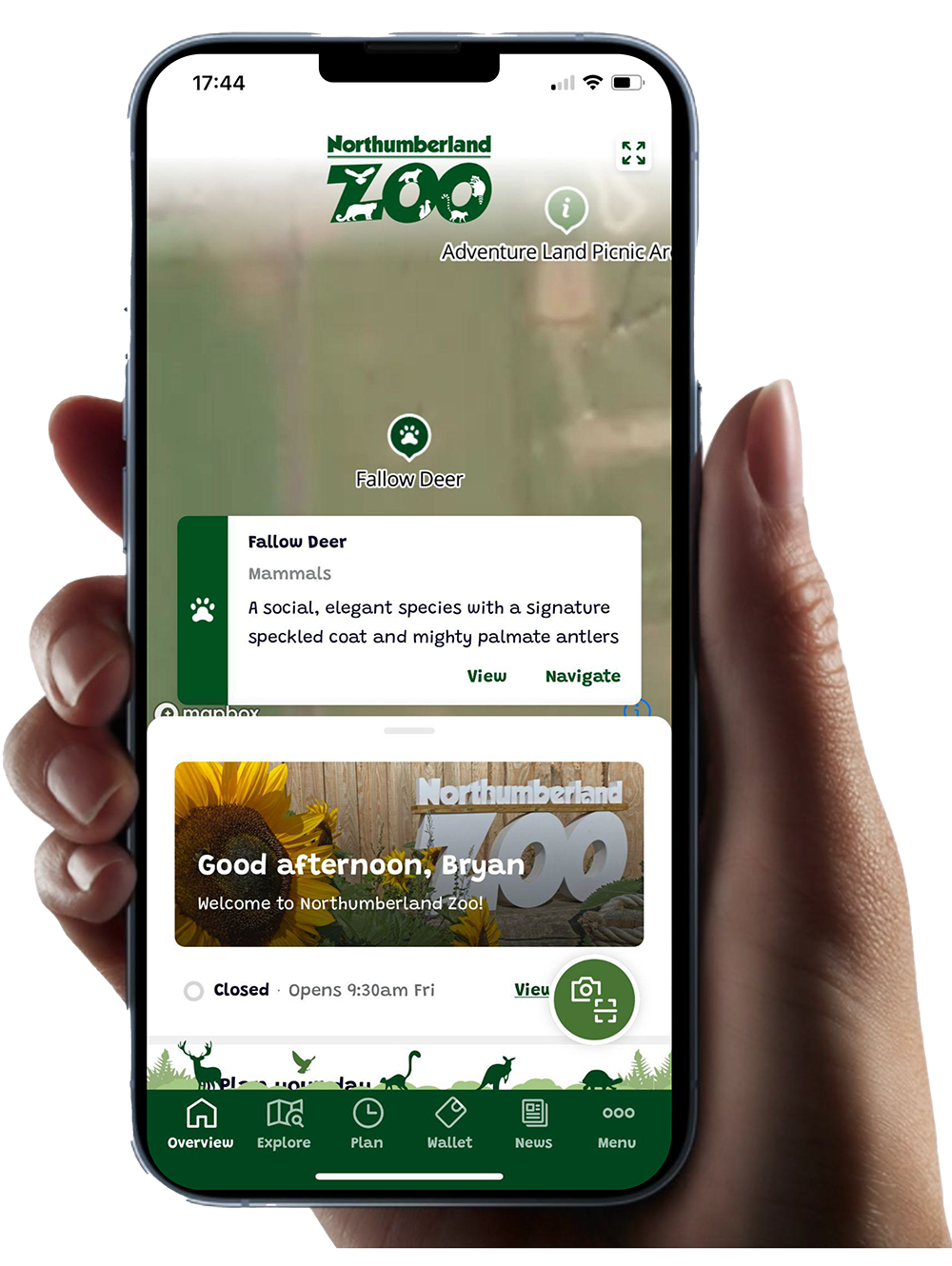 A highly customisable mobile app to enhance the attraction experience, gain valuable insights, and drive revenues
Visitor benefits include
Feature rich branded mobile app to enhance the overall
visitor experience before, during and after
Engaging content with interactive features to deliver
real value and improve app retention
Personalised notifications with offers and discounts
Mobile wallet for tickets, memberships and vouchers
Mapping, wayfinding and trails
Education and learning features
Plan your day and events schedule
Capture your day photo frames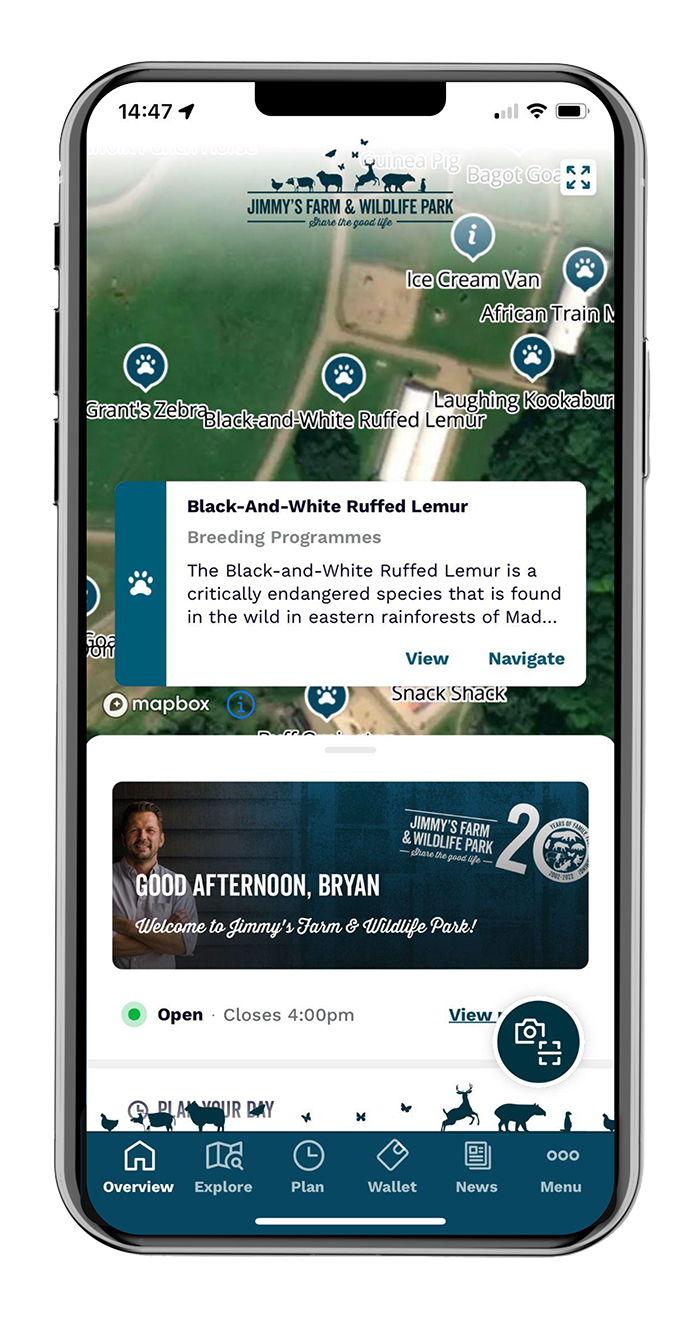 Enhance the mobile app experience with our dynamic content management system and operator platform

The intuitive operator platform enables you to update content easily and push live changes to the app instantly, meaning your visitors always remain up to date. From editing a membership, adding points of interest or updating facilities information, your team is in complete control of the mobile visitor experience.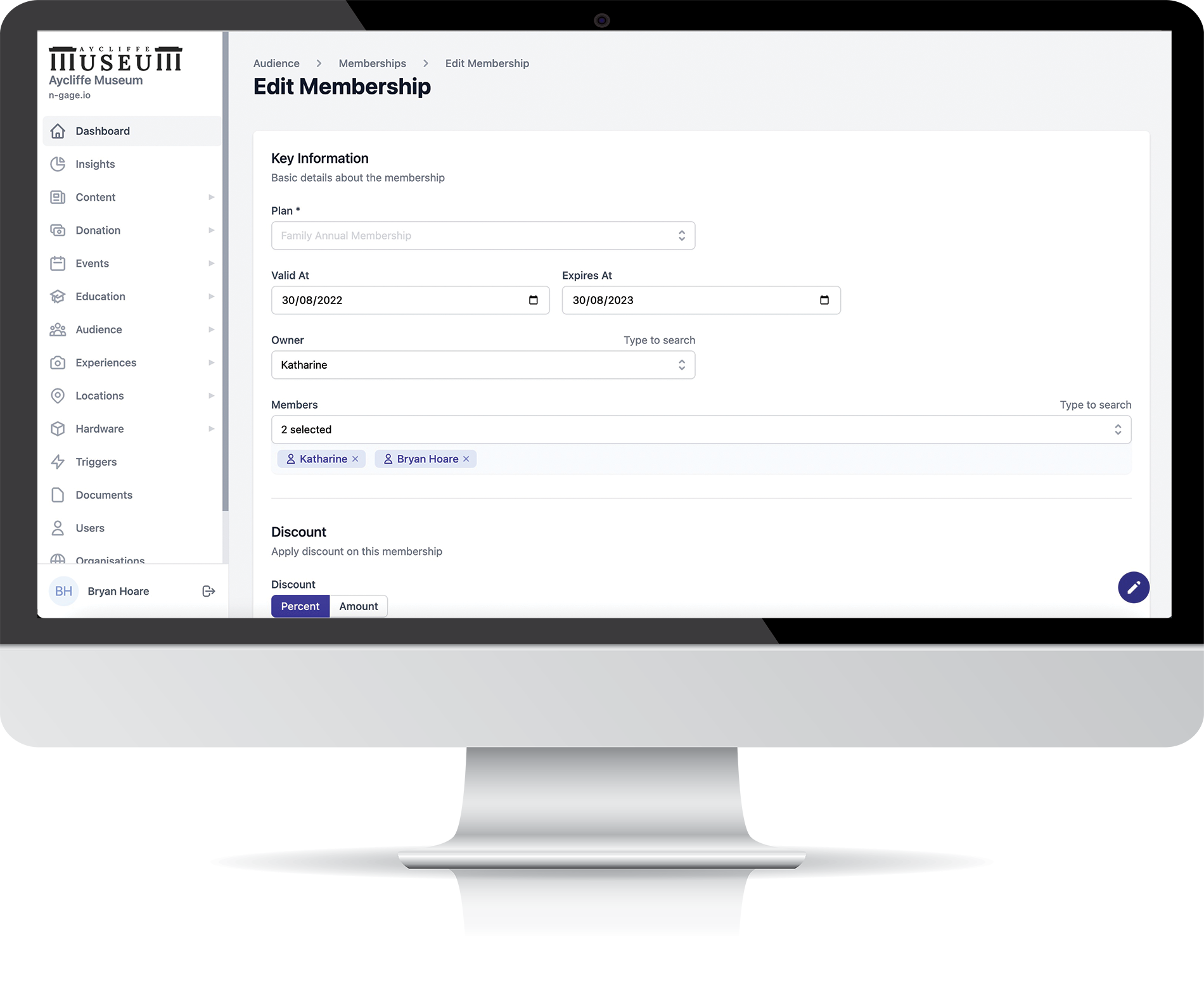 "No other zoo has this kind of technology. Most software and apps in the sector are basically digital maps, some of which have bolted on digital ticketing, a wallet, or order and pay functionality. None of them have the deep insights capability or enhanced visitor experience functionality that n-gage.io offers. I believe this software and app is a game changer for the industry."

Maxine Bradley, Founder & Curator
Northumberland Zoo, UK
Mobile App Key Features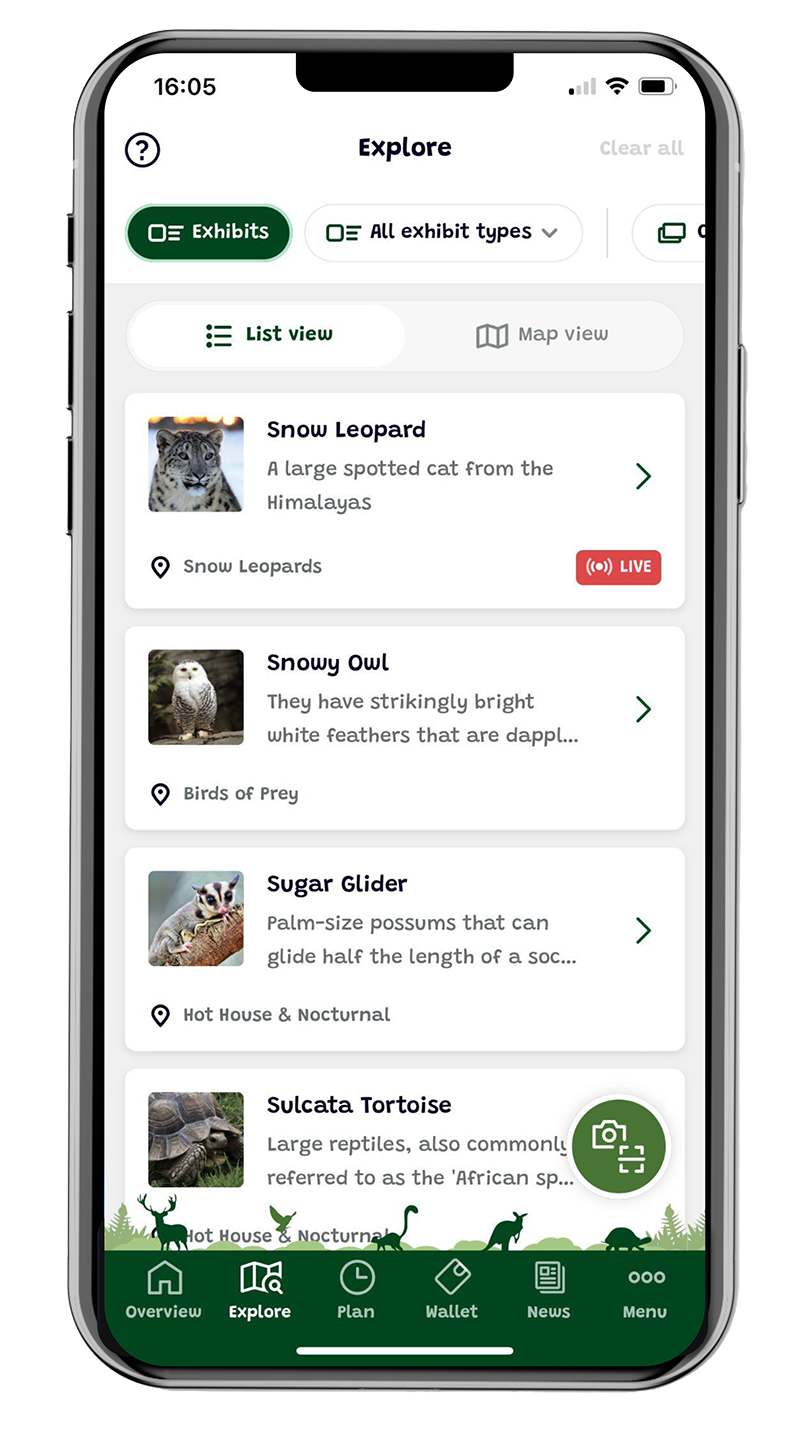 Mobile Wallet
Forget all those printed tickets and plastic membership cards. Go digital and streamline the visitor journey whilst being more sustainable.
Plan Your Day
Upload events to the platform and the Plan Your Day feature helps visitors choose their itinerary, with automated reminders and wayfinding.
Interactive Features
Add interactive features such as quizzes and trails. Trigger content with the devices' in-built GPS or our low energy Bluetooth beacons.
Push Notifications
Send visitors live updates including news and event reminders. Push special offers and discounts based on live platform visitor insights.
Digital Trails
Create digital interactive trails across your site. Add engaging content and media, including audio and video. Perfect for safari parks or that museum tour.
Tags and Filters
Tag content or add filters to the app to help visitors search for their interests. Group things by type or by collection and include accessibility information.
Sponsorships
Add individual and corporate sponsors to sit alongside app content. Search for sponsors in-app. Great for animal adoptions, fundraising and donations
Request a demo
Request a free no-obligation demo of the n-gage.io operator platform and mobile visitor app.
Request a Demo