Attraction Operator Platform
Attraction Operator Platform
Attraction Operator Platform
Attraction Operator Platform
Attraction Operator Platform
Attraction Operator Platform
Attraction Operator Platform
Attraction Operator Platform
Attraction Operator Platform
Powerful attraction management

operator platform
Integrated attraction management software and operator platform equipping you with the technology and tools you need to enhance the attraction experience, gain valuableinsights, and drive revenues.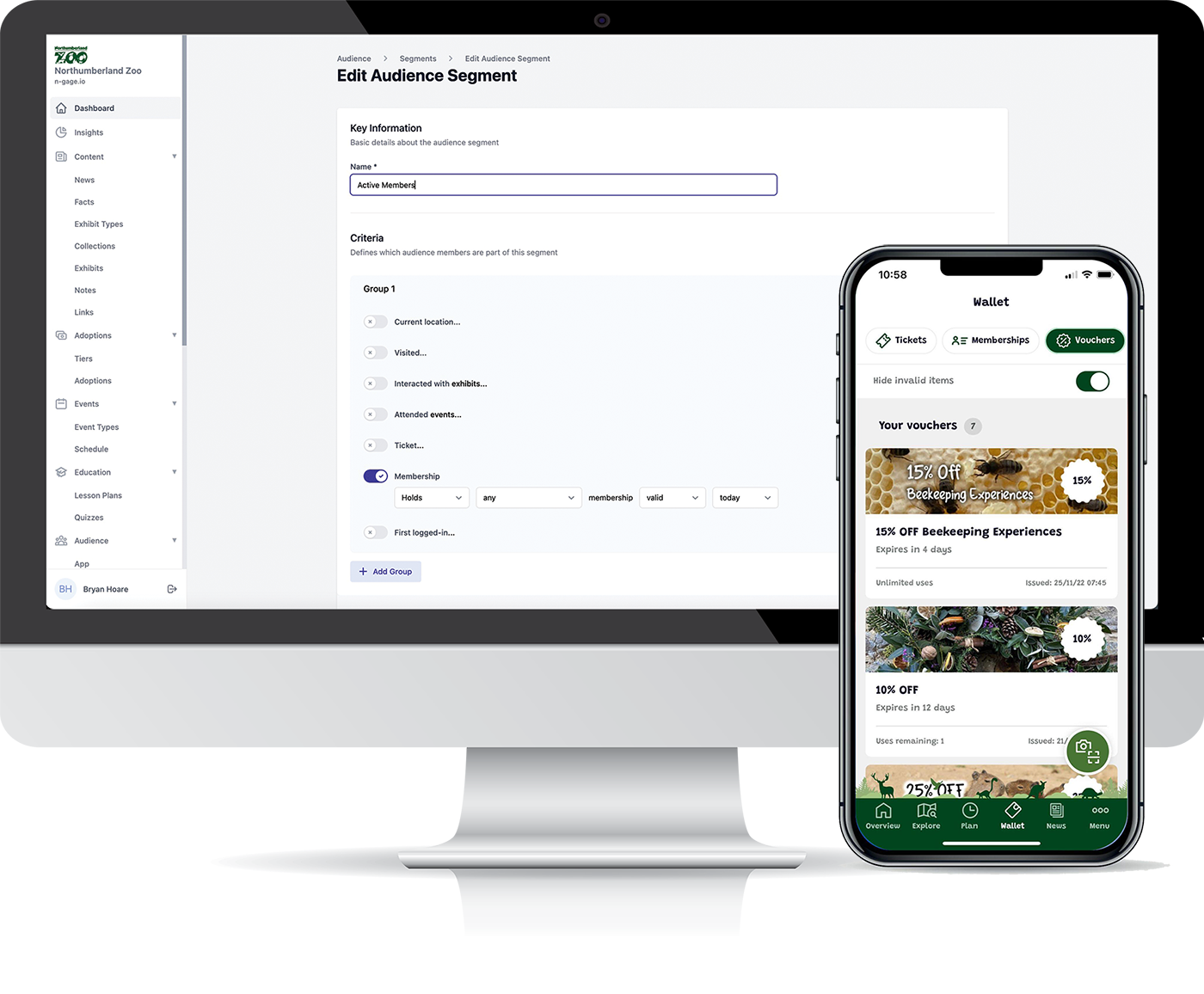 The n-gage.io attraction management software and mobile app helps to manage the entire visitor journey, whilst increasing your knowledge of their behaviour, to unlock insights & drive revenue.

The n-gage.io operator platform not only handles the daily management of the highly customisable mobile visitor app but provides operations, marketing and visitor management teams with the tools and insights they need to maximise performance.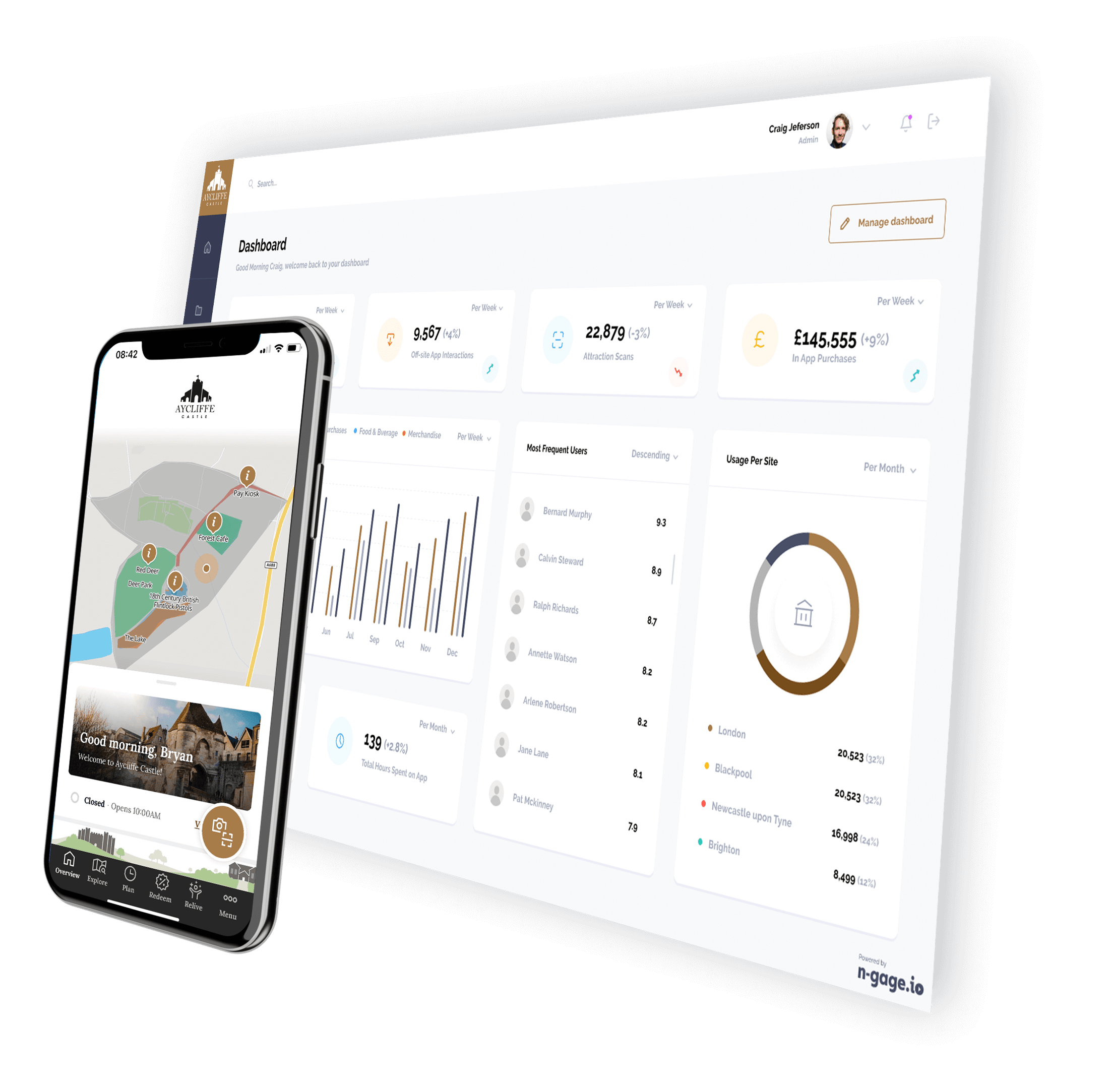 Integrate existing software with our powerful API to enhance the attraction management platform

The platform provides full integration capability with other third party attraction industry software. Integrate with your existing systems such as digital ticketing and order and pay. Delivering business critical software built from the ground up for the attraction industry.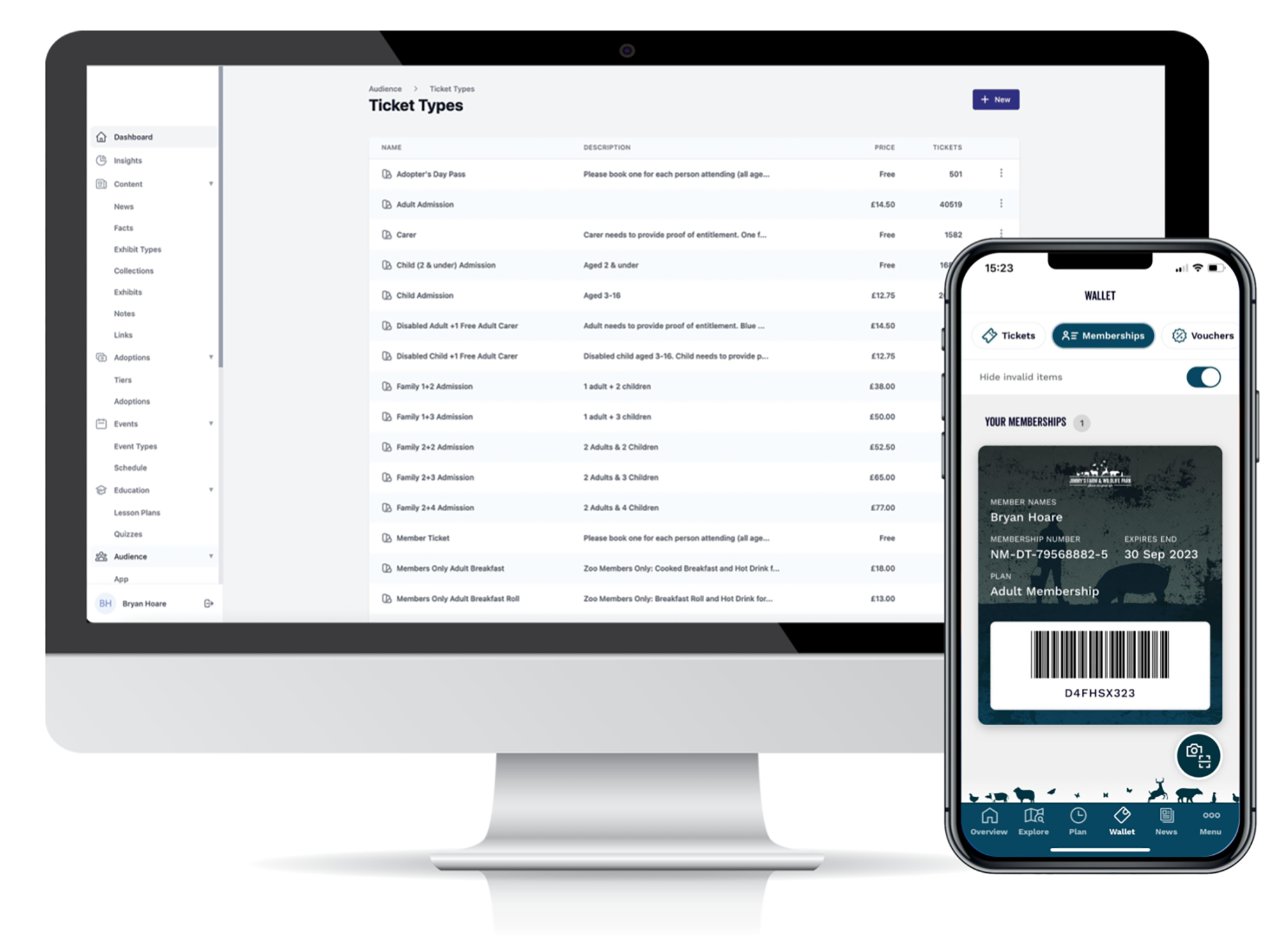 Enhance the experience with
our dynamic content management system

The n-gage.io operator platform includes a powerful, intuitive and highly customisable content management system incorporating the latest digital media technology to help configure your mobile experience with ease.

Build and configure your visitor app with no technical expertise required. Seamlessly create engaging, interactive mobile optimised experiences in real-time. Customise with fonts, colours and media to suit your brand.

Content Management Key Features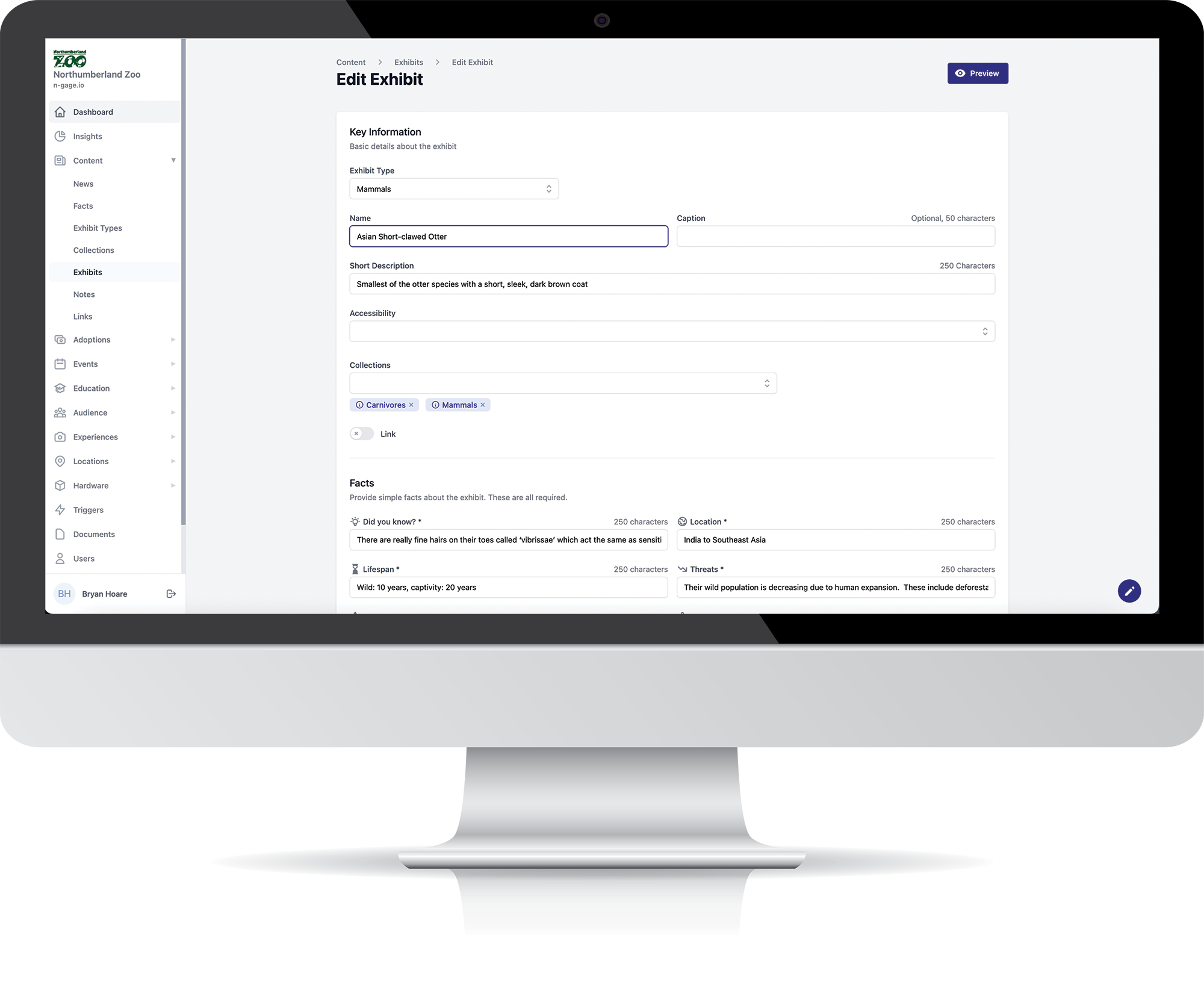 Seamless Content Creation
Create your own engaging mobile app experience with no technical skills required. Simply configure your engagement modules and upload content.
Digital Media Management
Upload all types of digital media including imagery, audio and video. Content is optimised automatically for display in the mobile app reducing time and effort.
Interactive Features
Add features such as quizzes, events and trails. Get interactive and trigger content when combined with our low energy Bluetooth beacons.
Live Updates
Post live updates to the mobile app including news and event reminders. Manage day to day visitor communication to help improve operations.
Unlock valuable insights to understand more about what visitors are doing at your attraction

With real-time integrated analytics, understand more about your visitors on-site behaviour to help plan operations and drive a more personalised experience. Capture valuable visitor behaviour data via the mobile visitor app in the form of heat maps, dwell time statistics and content engagement. Use our powerful segmentation tools to build personalised offers and notifications based on live user data. Understand more about your site dynamics to improve the experience, increase visitor engagement and drive revenues.

Key Insights Features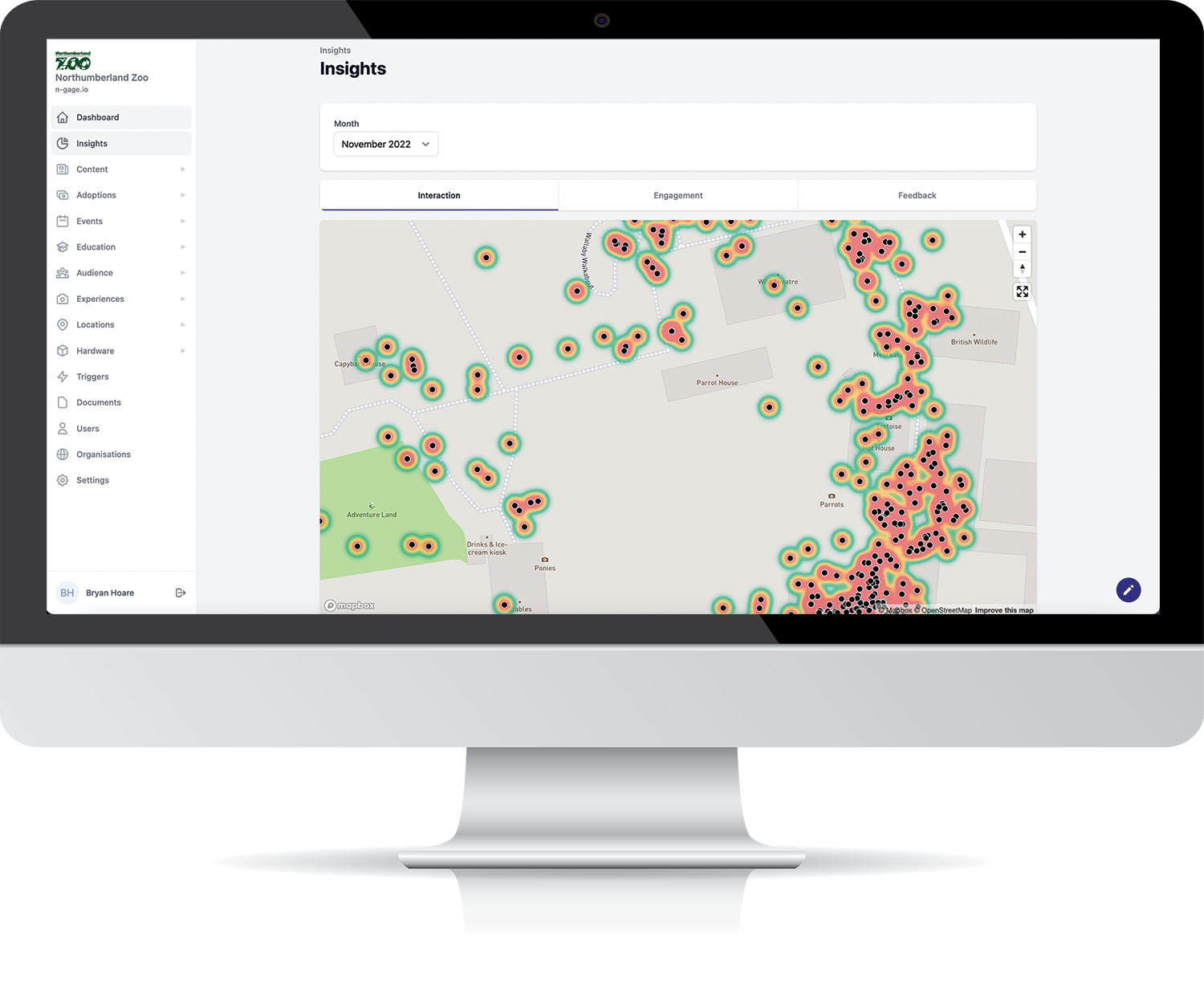 Live on-site Tracking
Combine our insights tracking with mobile GPS and optional low energy Bluetooth beacon hardware to track live visitor behaviour on-site.
Heat Mapping
Get real-time insights into visitor movement and dwell times using our built-in heat maps. Identify pinch points to improve operations and discover new opportunities.
Insights Dashboards
Analyse your data using our intuitive insights dashboards. Compare daily visitor behaviour to monitor and manage performance across the season.
Visitor Feedback
Monitor visitor satisfaction using our feedback and ratings features. Get feedback on talks, events and other experiences. Use the data to prioritise actions.
Get targeted and drive revenue growth using insights data to personalise communications

Benefit from a host of features to enable your marketing team to target visitors on an individual basis with personalised offers, discounts and notifications. Grow your annual membership or sponsorship strategy. Increase food and beverage income through targeted promotions. Reduce costs and become more sustainable with digital tickets, mapping, and less signage. Use powerful insights data to help locate new concessions, exhibits or plan new attraction features. Understand more about visitor behaviour to optimise attraction revenues.

Key Features for Driving Growth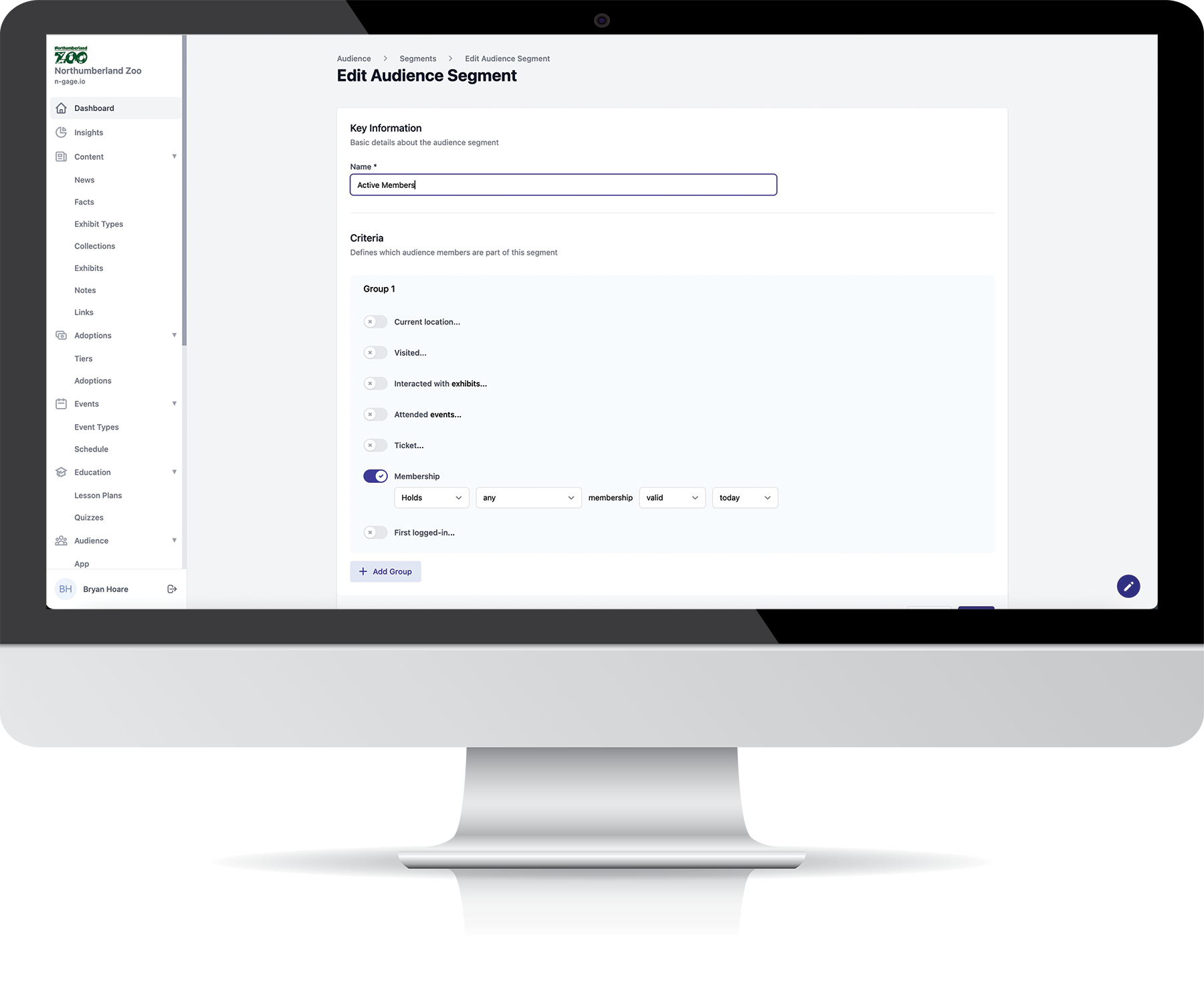 Messaging & Offers
Encourage spending through targeted offers around visitor activity. Promote personalised experiences based on dwell time or upsell F&B offers.
Mobile Wallet
Go sustainable, enabling visitors to use digital tickets and memberships. Speed up the entry process on arrival. Send offer vouchers directly into the mobile wallet.
Sponsorship
From corporate sponsorships to individual animal adoptions, we've got sponsorship covered. Build campaigns and recognise your sponsors in-app.
Sustainability
Driving revenue growth isn't just about improving the top line. Be more sustainable with digital maps and way finding, reducing the need for costly signage and print.
Cloud hosted attraction management software to streamline operations and enhance the visitor attraction experience

Combining a feature-rich, highly customisable operator platform and mobile app, with a powerful suite of management reporting and marketing tools for operators.

Our SaaS platform aims to enhance the experience, help gain valuable insights and drive business results.

Request a free no-obligation demo to find out more about the features available.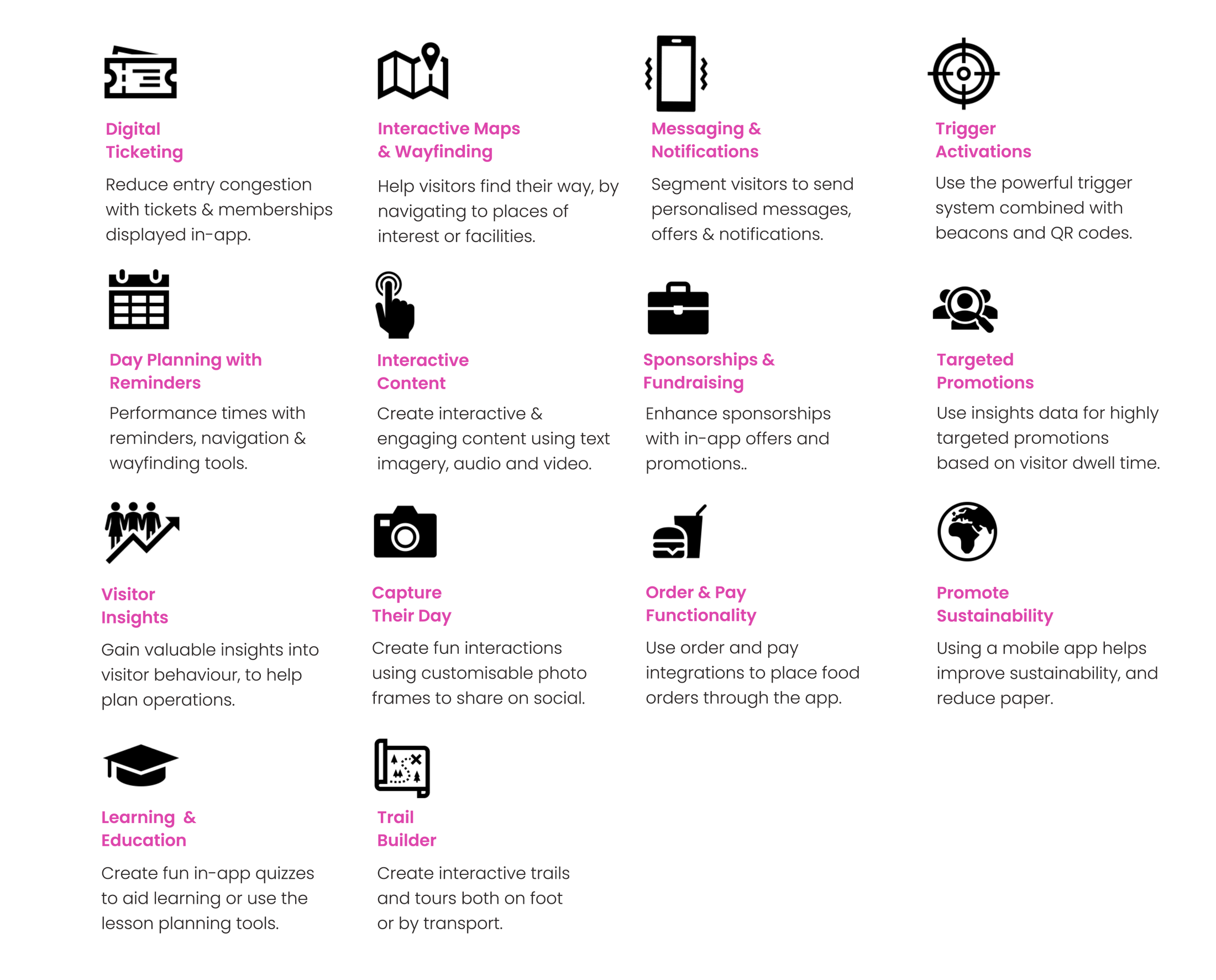 Request a demo
Request a free no-obligation demo of the n-gage.io
attraction management software and mobile visitor app.
Request a Demo