Seven technology trends turning visitor attractions into
more engaged places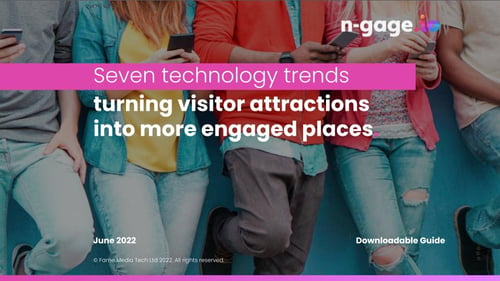 Download our free guide.

Remember the days when QR codes (quick response codes) got us all excited and what we could do with them to encourage people to engage with us at our visitor attractions? Now, we have a multitude of digital options available to us to elicit responses from visitors and readers. In the visitor attraction and experience economy, new technologies are proving to be a highly engaging and a fun way in which to hook the imagination and continue that relationship with the visitor/consumer, turning them into lifelong fans and supporters – the Holy Grail of the experience economy.


​Download our Seven Technology Trends Guide to Turning Visitor Attractions into More Engaged Places.
Fill in the form below to download
Request a demo
Request a free demo of the n-gage.io operator platform and mobile-web application. Onboard a free 90 day pilot within minutes.
Request a Demo