Embrace digital with simplicity.
Not often do digital and simplicity go hand in hand. The n-gage.io audience engagement platform has been built from the ground up for the experience economy. Embrace digital transformation with our highly customisable cloud based audience engagement platform and powerful audience mobile application. Affordable, easy to use technology to engage more audiences, enhance learning, diversify revenue and increase accessibility.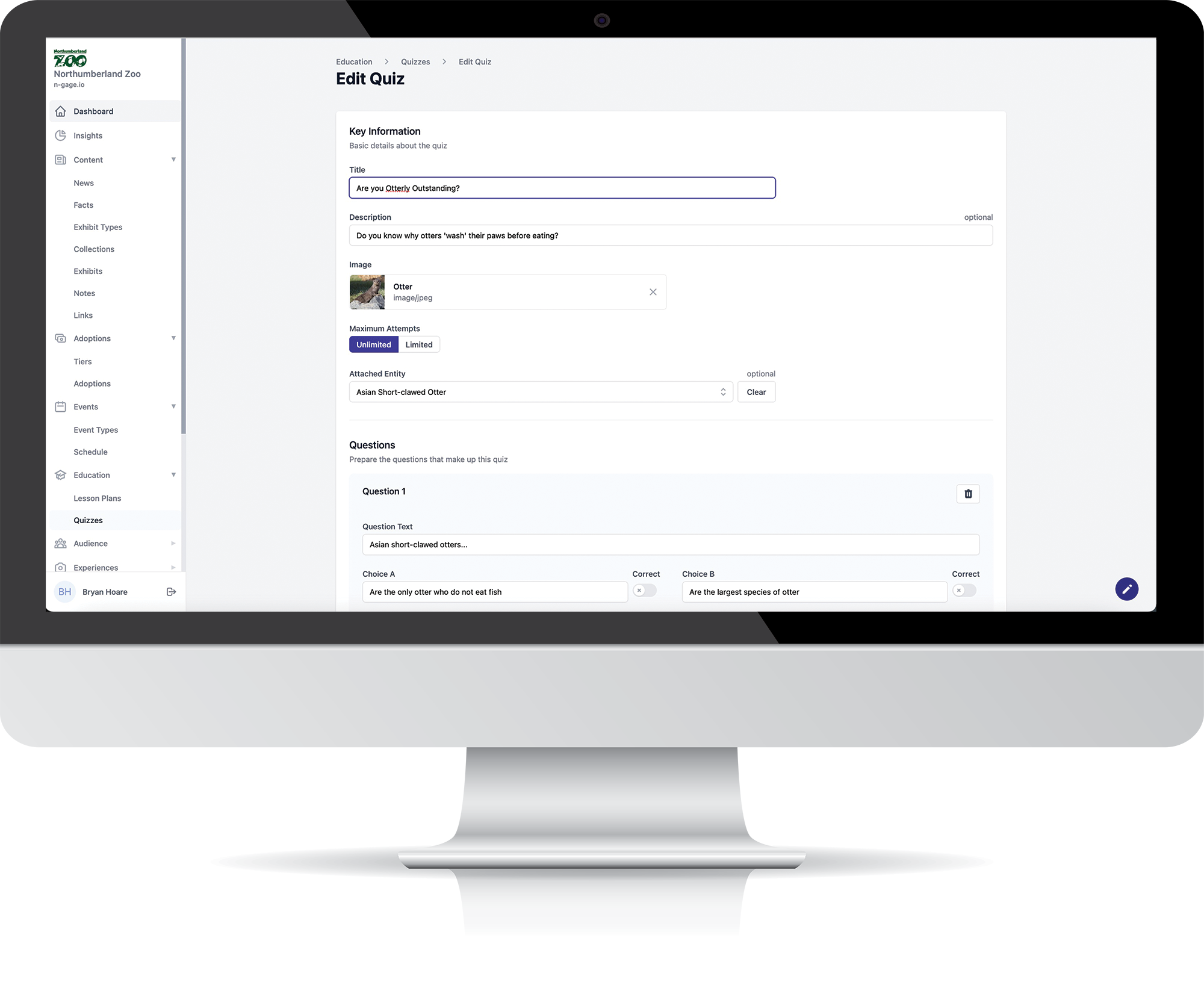 Dynamic.
Embrace digital to drive dynamic audience engagement - from fundraising activity and membership growth, to improved marketing and community outreach.
Innovative.
Use innovative discovery to transform audience engagement. Discover ways to enrich and unlock new content. Create interactive displays to transform the experience.
Intelligent.
Create intelligent environments such as smart buildings, displays and collections. Gain valuable insights into audience behaviour with real time cloud based reporting.
Other creative solutions.
By industry.
Powerful platform to drive revenues and engagement.
An audience engagement platform powering interactive, engaging and educational mobile-web applications for the global experience industry including attractions, venues and destinations.
Request a demo
Request a free demo of the n-gage.io operator platform and mobile-web application. Onboard a free 90 day pilot within minutes.
Request a Demo