Valuable insights to transform engagement.
At the heart of the matter is not the amount of data you collect, but what to do with it. Measuring audience engagement behaviour both on and off site can provide valuable insights into how to improve your audience experience. For an attraction such as a zoo or museum this can mean tracking dwell time across the site or individual collections or exhibits - no need for time consuming manual visitor surveys.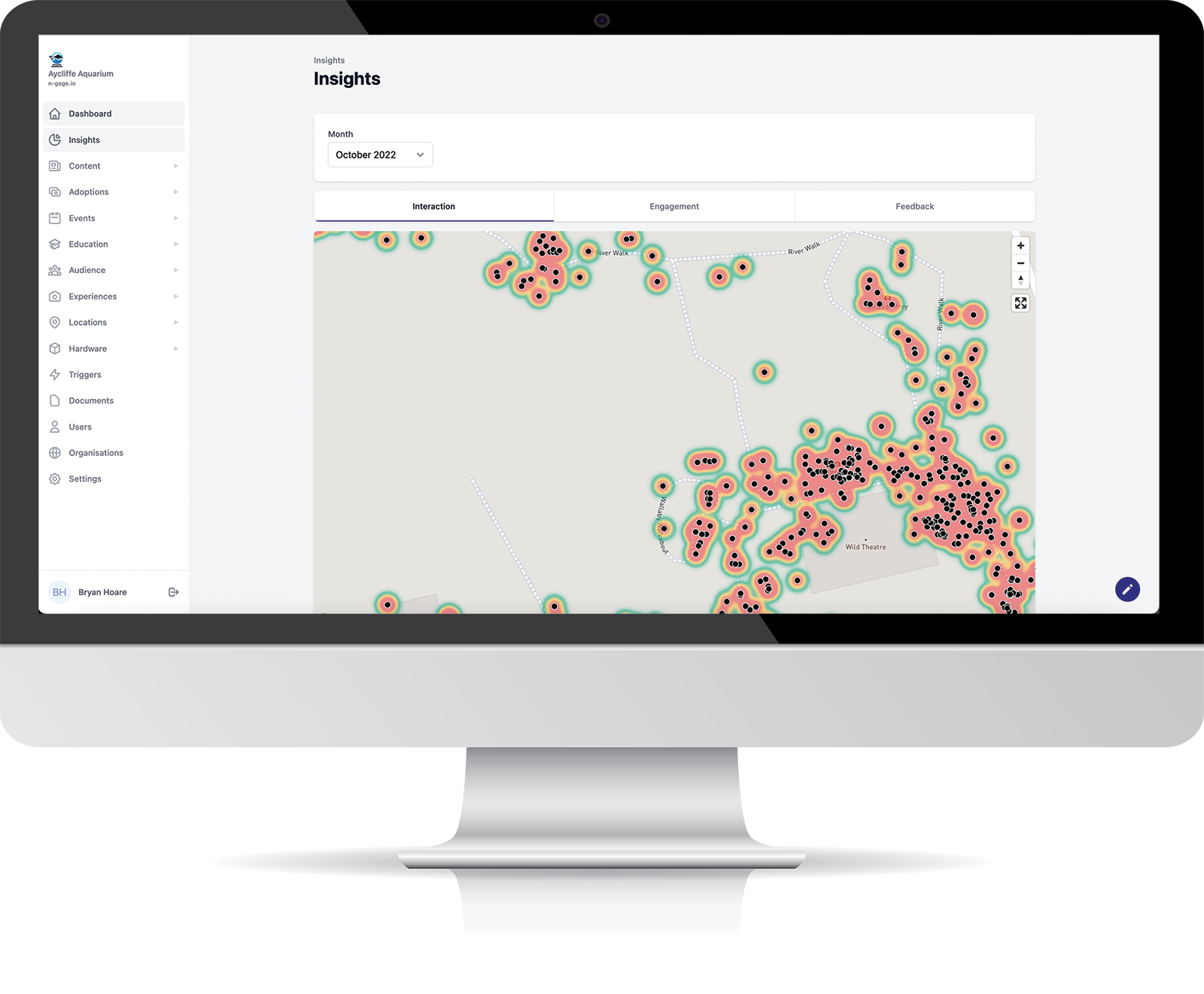 Capture.
With integrated real-time data analytics and insights, capture the information you need through dashboards and reports to interact with your audience both on site and back at home.
Segment.
Use the segmentation tools and queries to analyse your audience data and interactions. Create highly targeted campaigns based around audience behaviour and engagement.
Personalise.
Use engagement data to create personalised content. From real-time keeper notes to live talk updates, deliver real-time information to your audience to transform their experience.
Other creative solutions.
By industry.
Powerful audience insights to personalise engagement.
An audience engagement platform powering interactive, engaging and educational mobile-web applications for the global experience industry including attractions, venues and destinations.
Request a demo
Request a free demo of the n-gage.io operator platform and mobile-web application. Onboard a free 90 day pilot within minutes.
Request a Demo