Get
interactive.
Use the power of the platform to create customisable, engaging and educational content for your zoo or safari park that reaches your audience instantly through the accompanying app.
Make entire species collections digitally interactive using our beacon or object recognition triggering functionality with no technical skills required.
Create zoo related quizzes, tours and trails to drive audience engagement whilst gaining valuable insights into both on site and off site audience behaviour to help exhibit planning and curation.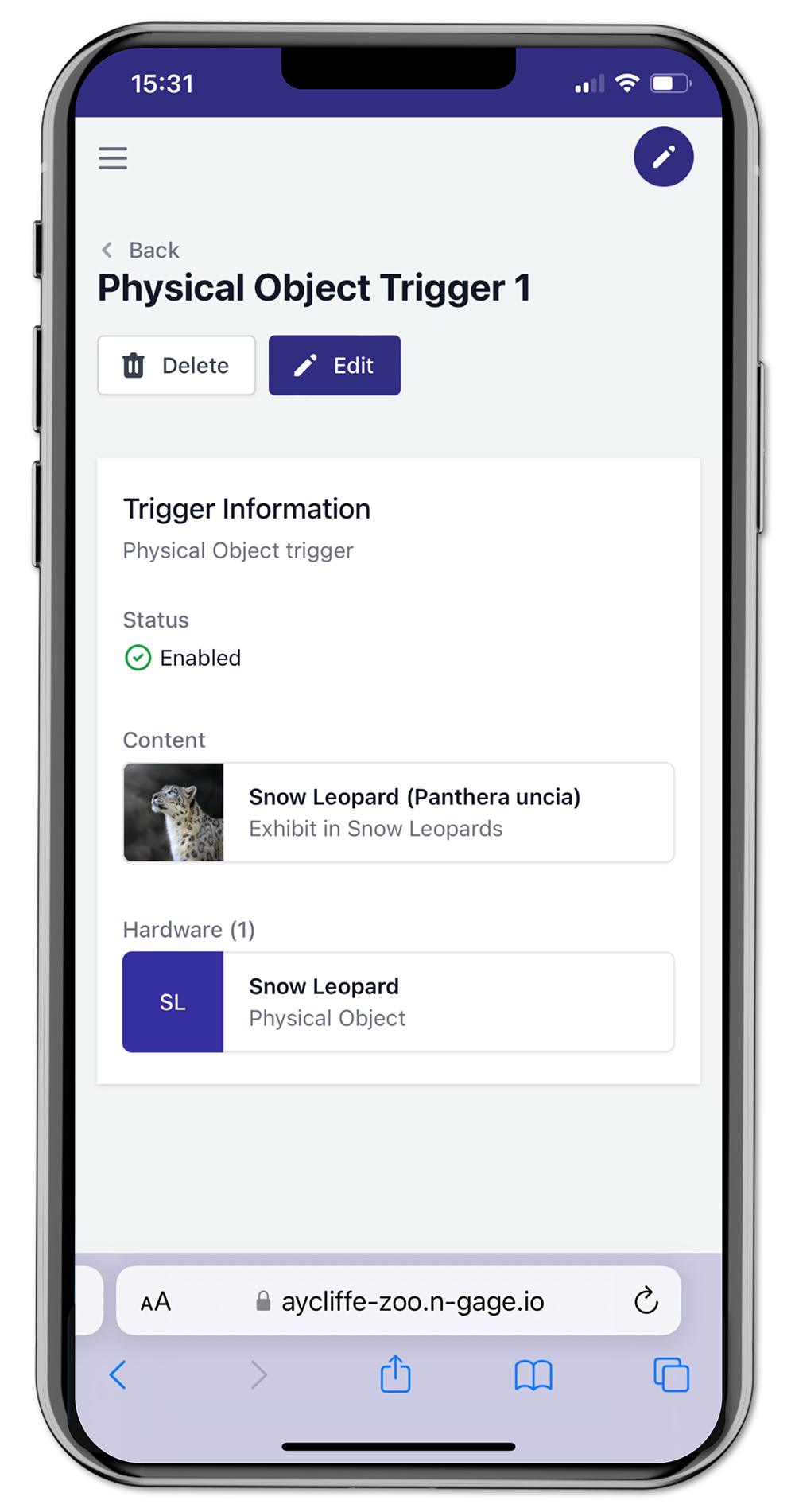 Other engagement features
Request a demo
Request a free demo of the n-gage.io operator platform and mobile-web application.
Request a Demo