Enriched

experiences.

Take your visitors on an enriched content experience. Use dynamic digital media including video and audio to transform engagement and deepen learning both on and off site.

Adopt a more flexible approach to how your audience consumes your exhibit content. Make the shift from exhibit based printed information to dynamic content delivery where stories can be told and additional media can be consumed both off and on site.


Think of the n-gage.io platform as an extension to your curated content to help deepen learning and education.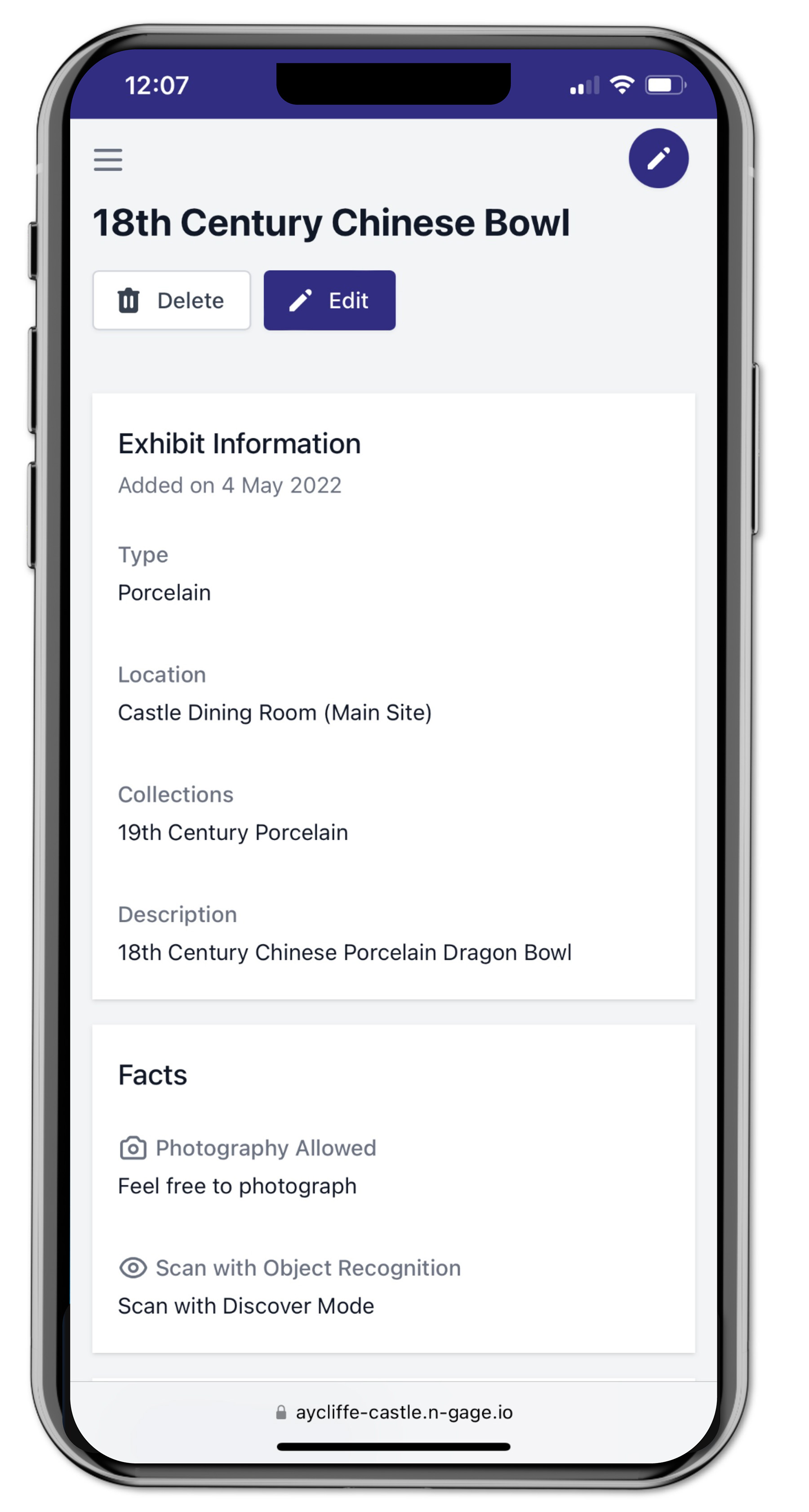 Other engagement features
Request a demo
Request a free demo of the n-gage.io operator platform and mobile-web application.
Request a Demo