Creative
stimulation.
Stimulate action using the platform's key engagement features. From learning and education, to messaging around the preservation of our heritage, use prompts, notifications and facts, all easily configured in the platform. Highlight key messages around the museum's mission to stimulate a response from your audience.
If you are a free to enter site then the platform can help raise awareness around fundraising and donations, promoting community messaging to keep you front of mind with your key audiences. The operator platform is optimised for mobile, tablet and desktop giving you cloud based access to stimulate engagement anytime, and from anywhere.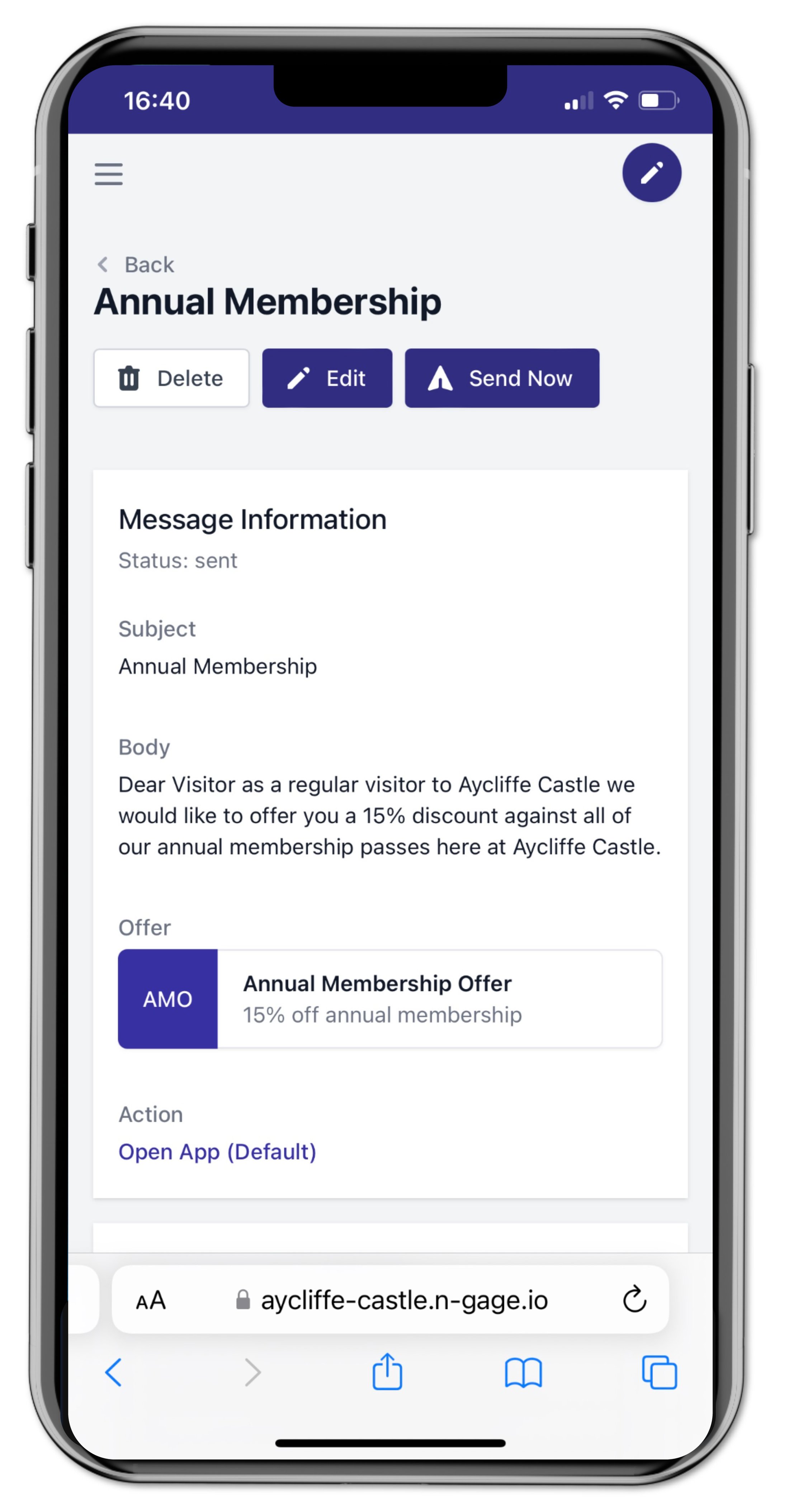 Other engagement features
Request a demo
Request a free demo of the n-gage.io operator platform and mobile-web application.
Request a Demo