Attraction Management Software
and Mobile App
Attraction Management Software
and Mobile App
Attraction Management Software
and Mobile App
Attraction Management Software
and Mobile App
Attraction Management Software
and Mobile App
Attraction Management Software
and Mobile App
Attraction Management Software
and Mobile App
Attraction Management Software
and Mobile App
Attraction Management Software
and Mobile App
Powerful operator platform and
mobile visitor app.
Powerful attraction management software and highly customisable mobile visitor app to seamlessly create and control digitally enabled audience and visitor experiences.

Highly customisable and insight driven.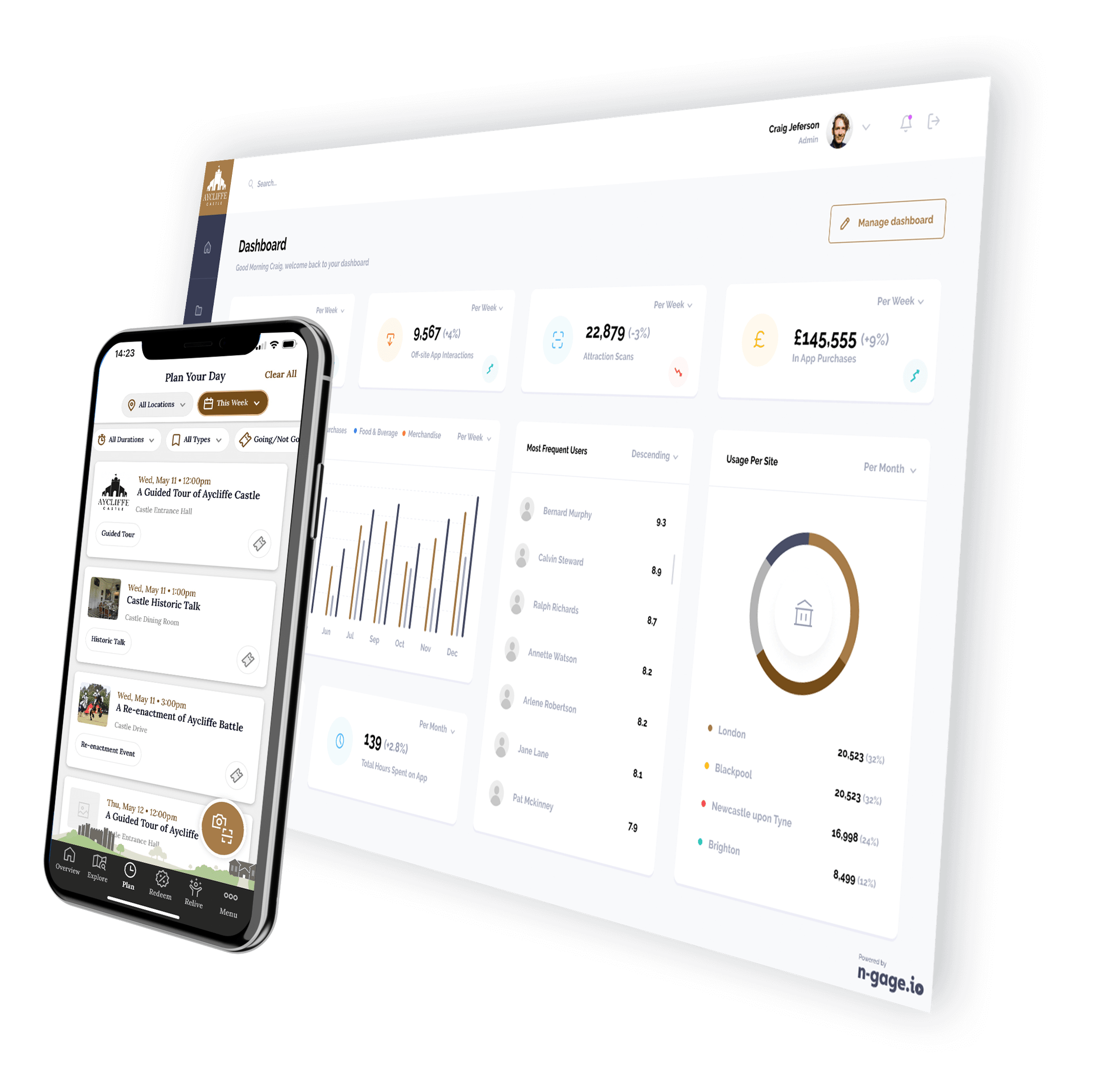 Customised
audience

engagement.
Creating more loyal and engaged audiences.

The all-in-one cloud based attraction management software and mobile visitor app helping the global attraction, leisure and entertainment industry to improve operations, enhance engagement, gain valuable insights and drive revenues.
It's
easier

than
you think.

Embrace digital transformation with our highly customisable cloud-based attraction management software and powerful mobile visitor app.

Affordable, easy-to-use technology to transform visitor experiences and gain valuable insights.
Create.
Create your own engaging digital visitor experience with no technical skills required. Simply configure your engagement modules and upload content.
Customise.
Customise the visitor experience app in real-time and add new content and features. Control the way you engage with your audience both on and off-site to remain "always open".
Connect.
Use the powerful platform to connect to your audience. Engage with our marketing module before, during and after a visit to increase engagement and spend.
A creative
solution.
We're much more than just software. A feature rich software platform powering a highly customisable mobile visitor app to drive engagement, gain valuable insights and improve performance.
​
Let's find your solution.
Embrace
digital.
New immersive mobile applications and technology innovation are changing how we experience the world around us from visitor attractions to sports, entertainment, hospitality and retail.
We can help you embrace digital. Find out more

Data

and intelligence.

Unlock valuable insights to understand more about what
visitors are doing at your attraction

With real-time integrated analytics, understand more about your visitors on-site behaviour to help plan operations and drive a more personalised experience.

News
Our latest industry insights, resources, news and blogs to keep you informed.
View All
Resources
Our latest downloads and guides to keep you informed.
View All
Never miss an insight. Subscribe to get access to our weekly emails.
* You can unsubscribe at any point using the link provided in the footer of all emails for more information about how we handle data you can view our privacy policy.
Our corporate memberships

Request a demo
Request a free demo of the n-gage.io operator platform and audience mobile-web application.
Request a Demo